Top City Islamabad commercial plots have been launched by the management to facilitate investors looking to get the maximum profit. The owners and developers are devoted to offering the best value to the investment in the commercial sector. Therefore, it is recommended to book a commercial plot with the help of Makaan Solutions. 
What makes Top City Islamabad Commercial & Apartment Buildings perfect?
---
Commercial plots in Top City are situated near the city core and are also the closest to the Airport. This makes it the perfect location for hotel apartments, commercial apartments, and other temporary residences. Moreover, the reasonable payment plan for Top City Islamabad commercial plots is also another factor that makes it a perfect choice for investment.
Commercial Buildings
---
Top City Islamabad commercial district is located near the main entrances, increasing visibility, and traffic volume. There are also spacious commercial sections at each of the 100 and 150-foot-wide boulevards.
There are 5, 8, and 10 marlas along with 1 Kanal plot.
Due to its strategic closeness to the New International Airport of Islamabad, the commercial area in Top City would encourage property developers to build mega malls and trending mixed-use developments. Top City Islamabad is the location of a number of commercial projects, including Mentmore Mall, The Magnus, and Star Twin Towers.
Apartment Buildings
---
Top City Islamabad commercial plots have a total of 425 kanals of land for apartments that have been allotted by the perfectly planned housing scheme.
Apartment complexes in the top City offer magnificent opportunities for investment for every person.
What are Topnotch Commercial Buildings in Top City?
---
The apartment complexes are given below:
Magnus Residence
Mentmore Mall
Star Twin Towers
Capital Grand Heights
Tulip Square
Time Square Residence
V-Tower
Oriental Towers
Mehran Business Square
Kunwar Moeez block
The Luxury One Plaza
Downtown Mall
Hadi Tower
Magnus Residence 
---
The location of the Magnus Residence Rawalpindi urges investors with infinite opportunities for profit. There are fantastic shops, villas, penthouses, and apartments.
---
It is a JDA Builders and A & A Group project that is situated in the center of the Top City development. Mentmore Mall in Top City is a combination of shops and office buildings that have all been carefully planned to the last detail to ensure you profit from the finest example of the commercial and corporate world.
The top-of-the-line fixtures and finishes combine with clear, open spaces that are flooded with natural light in Top City Islamabad commercial plots to produce an ideal location that you would be pleased to own.
The corporate and commercial components of contemporary society have been taken into consideration when designing Top City Mentmore. The guiding principles for our team are creativity and quality.
Mentmore is a 6-floor project; the lower ground, ground, and mezzanine floors have been designated for commercial establishments, and the first to third floors have been designated for corporate offices.
Star Twin Towers
---
Star Twin Towers in Top City has become a central point for investment in joint cities. The prime location enables you to earn good money. This project is expanded over 20 Kanals with an amazing layout and design. These towers are connected through bridges. There are 18 floors in this huge building at the Top City.
2 separate floors will be left spare for parking in the Top City Islamabad commercial plots. Moreover, 16 floors offer offices, shops, and residency. The 14th and 15th floors are known as Executive Apartments.
Capital Grand Heights
---
Sir Syed Ahmed road has a Capital Grand Heights in Top City. The three-phase project is planned at a three-side corner plot while facing the park on two sides, front and back.
There are four types of bedrooms in Top City Capital Grand Heights. This project includes luxurious and smart apartments. There is a Customizable, Complete smart solution for homes in this society.
There is ample parking space for more than 300 cars in the smart apartment complex with a double-basement reserved for parking in these Top City Islamabad commercial plots.
Tulip Square
---
Tulip Square in Top City consists of 6 floors, and floors 1, 2, and 3 are dedicated to offices, whereas floors 4, 5, and 6 are dedicated to apartments. Therefore, offices and apartments are available in this commercial building of Top City. Moreover, the ground floor also facilitates investors with commercial purposes.
Time Square Residence
---
Top City Block C includes nine floors in Time Square Residence Islamabad to offer luxurious business and living standards. There are apartments for sale in Time Square Residence.
V-Tower
---
V-Tower in Top City is a state-of-the-art project on the Kashmir Highway for people of twin cities. It is being developed on the philosophy of high-end amenities for investors and residents.
There are luxury apartments for sale in Top City. The developers have ensured state-of-the-art facilities for this project, which is located near Islamabad International Airport.
Oriental Towers
---
There are ten floors that include 140 offices and 81 shops in the Oriental Towers in Top City. Moreover, the Top City Islamabad commercial plots include Cash & Carry, retail shops, food court, and offices.
Mehran Business Square
---
Mehran Business Square in Top City is located near Kashmir Highway. This business square includes commercial shops, luxury apartments, and corporate offices. It is a remarkable project to open the doors for maximum profitability for investors.
Kunwar Moeez Block
---
Kunwar Moeez Block in Top City is located at the main entrance of the housing society, where offices, apartments, and shops are available. The investors have invested to earn a magnificent profit in a short time.
The Luxury One Plaza
---
There are new dimensions for the business in The Luxury One Plaza to offer fantastic opportunities to investors because of the premium location in the society. Therefore, you have the opportunity to invest in Top City Islamabad commercial plots to have a source of passive income.
Downtown Mall
---
Top City Downtown Mall is one of the business areas in the twin cities to enable local and overseas Pakistanis to start their businesses in this society. Moreover, there are dedicated floors for the apartments, offices, and food court.
Hadi Tower
---
This residential project is better known for its phenomenal commercial buildings to benefit investors. Hadi Tower in Top City enables you to start earning by making an investment in this project.
How to Book a Commercial Plot in Top City Islamabad?
---
It is essential to understand the latest booking method for ease in buying your plot. The management has established a simple booking process to book a commercial plot in the Top City. You can also get in touch with Makaan Solutions to make a reservation.
Fill up the application form
Passport-size images of the client
CNIC copies
Attach the proof of paid down payments.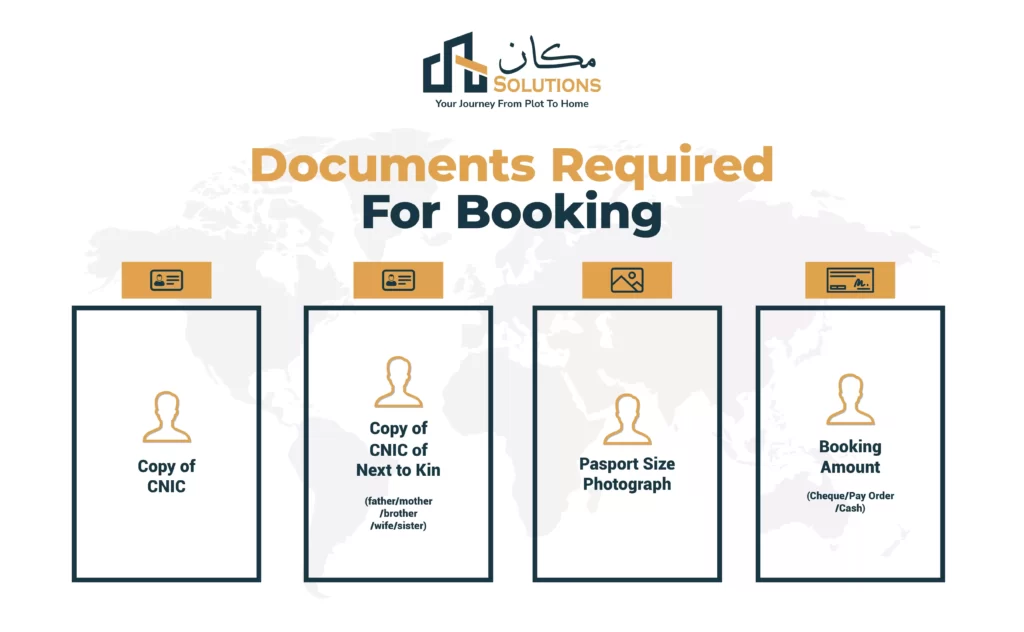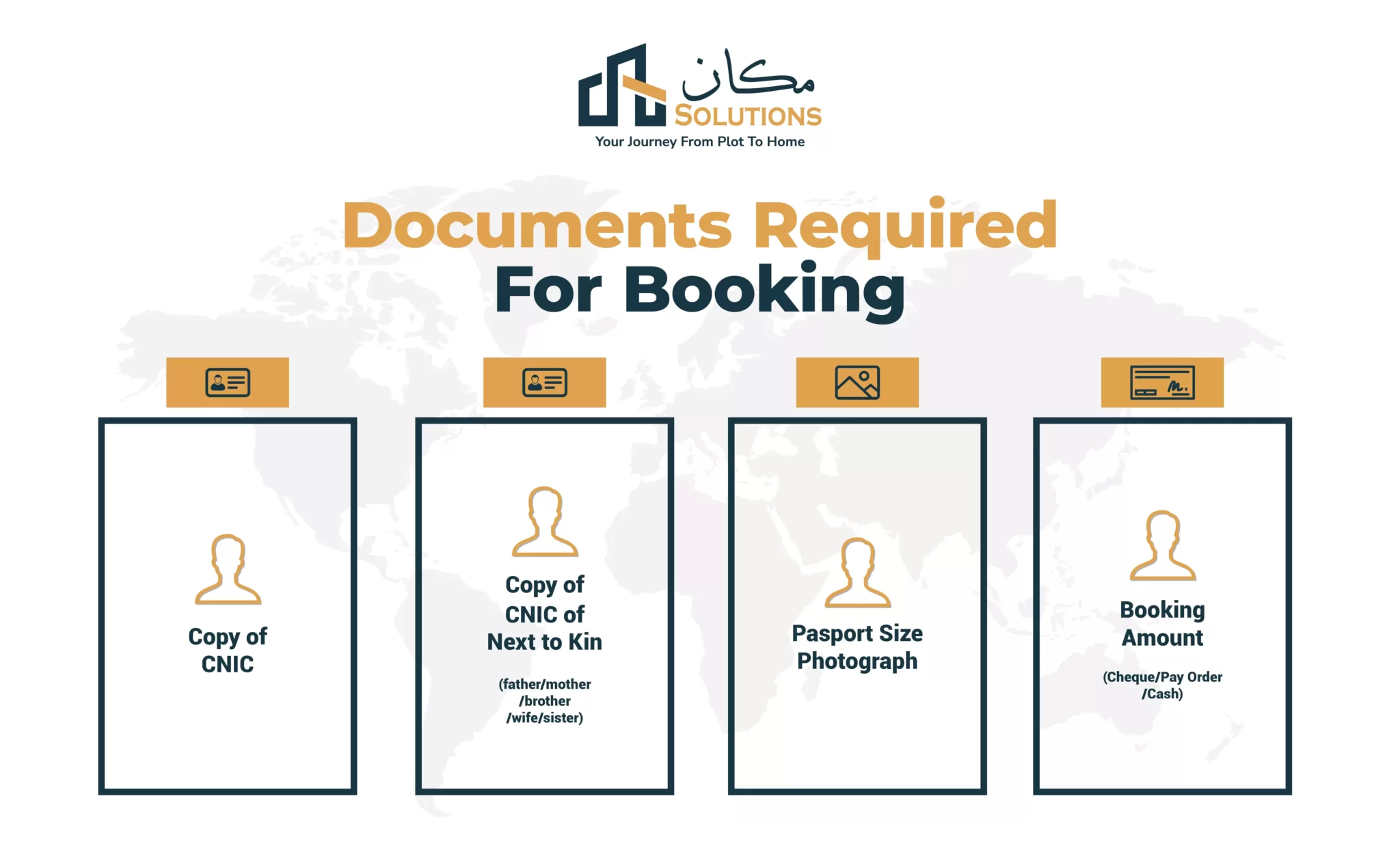 Final Thoughts
---
The experienced investors have an opportunity for significant profitability in  Top City Islamabad commercial plots. Makaan Solutions helps clients to invest in Capital Smart City and Faisal Town.
Want to Buy or Sell a Property?
Do you also want to close a real estate deal smoothly? You need the help of experienced sales executives for the best deals. Let's contact Makaan Solutions today!