DHA Multan
DHA Multan is a legal housing society with an ideal location on Bosan Road to ensure flexible access from the different landmarks. It is a master-planned residential project with an affordable payment schedule for commercial & residential plots and villas.
DHA Multan: Introduction
---
DHA Multan is a legal housing project on the main Bosan Road and offers the entrance from Matital Road and Multan-Lahore Road. It is the world-class and largest housing project in Multan to offer residential and commercial plots at affordable prices.
Defence Housing Authority Multan was officially launched in 2017 in the "City of Saints." The developers started this project in a peaceful location away from the hustle and bustle of the city with a vision of expansion in the future.
DHA Multan Location
---
The location of DHA Multan is on Bosan Road, close to the GT Road, to ensure the easiest access from the different places of the city. It is located close to Bahauddin Zakariya University (BZU) and Northern Bypass to boost the value of commercial and residential properties.
It is just a few kilometers away from Model Town and Gulgasht Colony. You can travel on Bosan Road and Matital Road to reach this top-rated housing project. The ideal location attracts local and overseas Pakistanis to invest in this new housing scheme.
Nearby Places
Buch Villas
Gulistan Homes
Gulshan-e-Tauheed
Model Town Multan
WAPDA Town Multan
Accessibility
2 minutes away from ISP
4 minutes away from BZU
7 minutes away from Northern Bypass
8 minutes away from Women's University Multan
9 minutes away from the Mall of Multan
10 minutes away from Chase Up Mall
12 minutes away from Emerson University Multan
14 minutes away from the University of Education
15 minutes away from Head Muhammad Wala
20 minutes away from Katchery
22 minutes away from Women's University
30 minutes away from Nishtar Hospital
35 minutes away from Multan Cantt
45 minutes away from Multan International Airport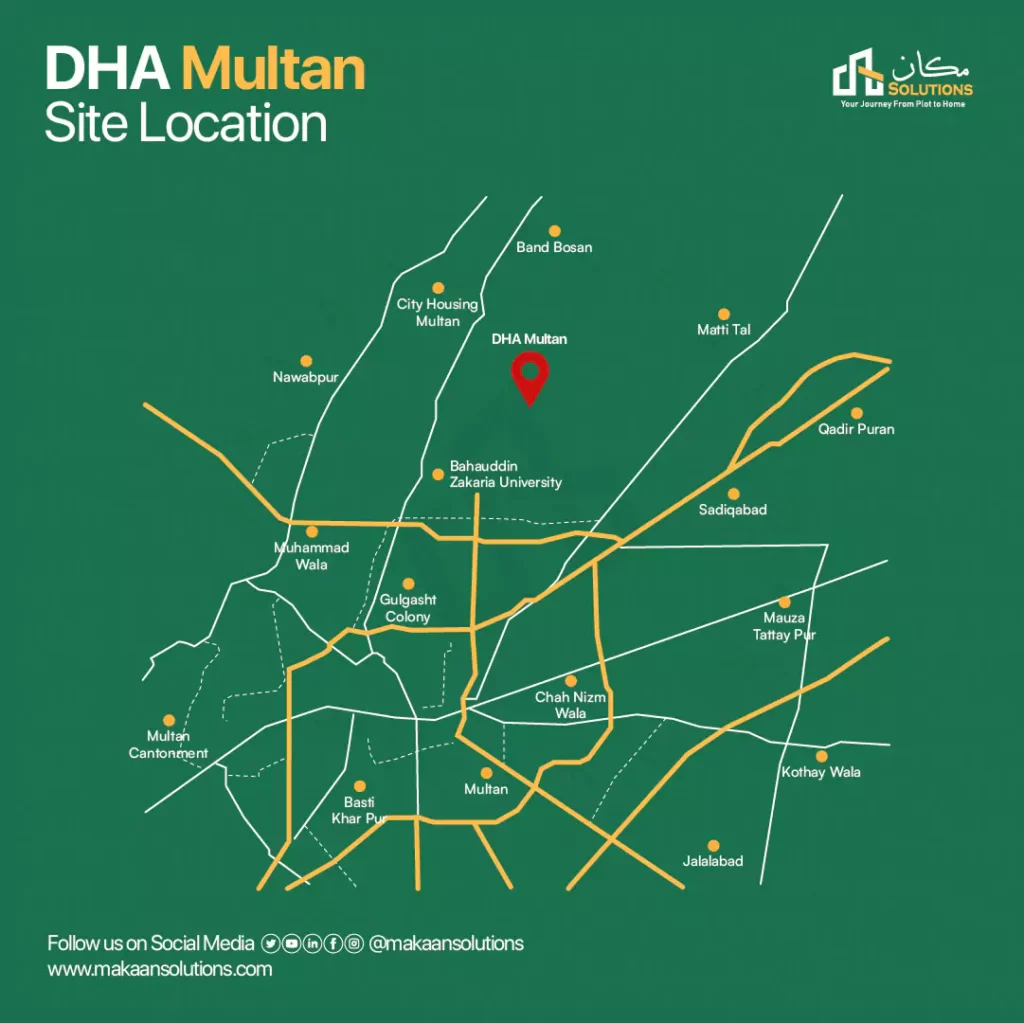 DHA Multan Map
---
The map of Defence Housing Authority Multan allows you to view society on Google Maps.
DHA Multan Payment Plan
---
The payment plan of DHA Multan was launched by the official management to allow potential clients to own their properties. The pre-launch payment plan for residential and commercial plots was very affordable for every customer due to the installment plan.
There are commercial and residential plots for sale in DHA Multan to ensure different options for potential customers. Therefore, you can purchase your favorite plot category in accordance with your budget and following the available installment plan.
Residential Plots Payment Schedule:
---
| Sector | Plot Size | Down Payment | Total Price |
| --- | --- | --- | --- |
| T | 5 Marla | 500,000 | 5,000,000 |
| V | 8 Marla | 600,000 | 6,000,000 |
| U & B1 | 10 Marla | 800,000 | 8,000,000 |
| A, B2, D, E, F, N, O, X&V | 1 Kanal | 1,200,000 | 12,000,000 |
5 Marla Payment Details
The processing fee is 5,000
12 quarterly installments of 375,000*12
8 Marla Payment Details
The processing fee is 8,000
12 quarterly installments of 450,000*12
10 Marla Payment Details
The processing fee is 10,000
12 quarterly installments of 600,000*12
1 Kanal Payment Details
The processing fee is 20,000
12 quarterly installments of 900,000*12
Commercial Plots Payment Schedule:
---
| Sector | Plot Size | Down Payment | Total Price |
| --- | --- | --- | --- |
| A, B1, G, I1, K, M, Q, R&X | 4 Marla | 2,500,000 | 25,000,000 |
The processing fee is 10,000
12 quarterly installments of 1,875,000*12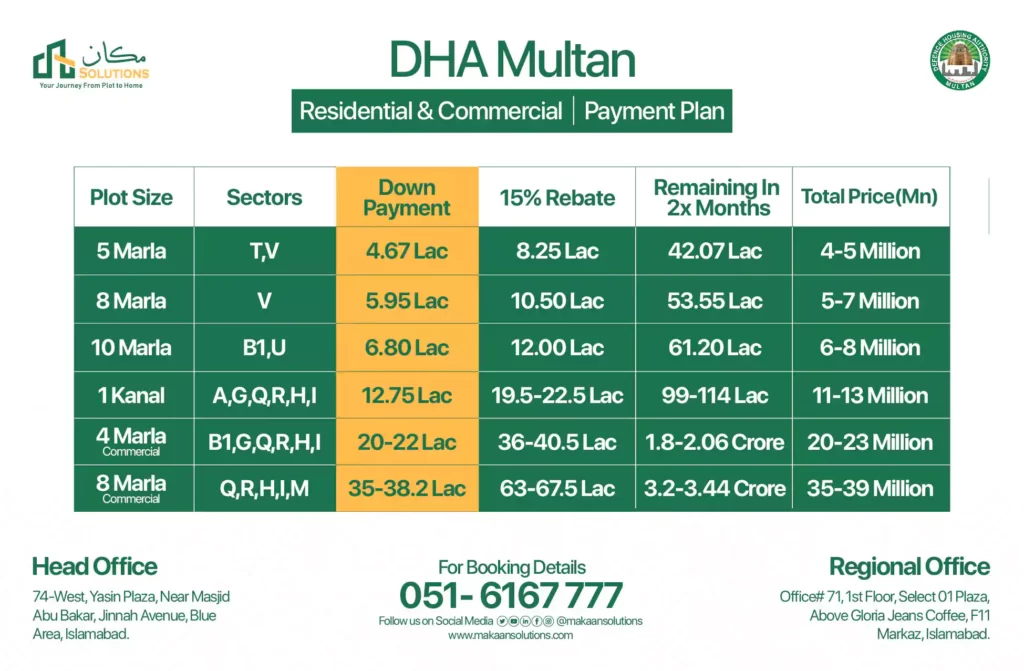 GFS Villas Payment Schedule:
---
| Villa Size | Booking Payment | Total Price |
| --- | --- | --- |
| 10 Marla | 6,500,000 | 26,000,000 |
The confirmation payment is 26,000,000
12 quarterly installments are 1,300,000*12
The possession charges are 1,300,000
Note: 10% extra charges for corner and park facing villas. Moreover, 5% extra charges for west open and main road facing villas.
DHA Multan Rumanza Golf Club Payment Plan:
---
| Plot Size | Down Payment | Total Price |
| --- | --- | --- |
| 12 Marla | 2,300,000 | 11,814,160 |
| 1 Kanal | 4,300,000 | 17,564,160 |
| 2 Kanal | 7,450,000 | 38,064,160 |
12 Marla Plot Price Details
The booking fee is 50,000
The membership fee is 64,160
8 installments are 1,175,000*8
1 Kanal Plot Price Details
The booking fee is 100,000
The membership fee is 64,160
8 installments are 1,750,000*8
2 Kanal Plot Price Details
The booking fee is 150,000
The membership fee is 64,160
8 installments are 3,800,000*8
How to Book a Plot in DHA Multan?
---
Fill out the application form for DHA Multan
Attach the necessary documents
Attach the receipt after making the down payment
Submit the application form to the management
You can book your plot in this high-profile society with the help of Makaan Solutions by following the easiest steps of the plot booking procedure.
Required Documents
Buyer's 2 CNIC copies
Buyer's 2 passport-size images
Next to Kin's 2 CNIC copies
NICOP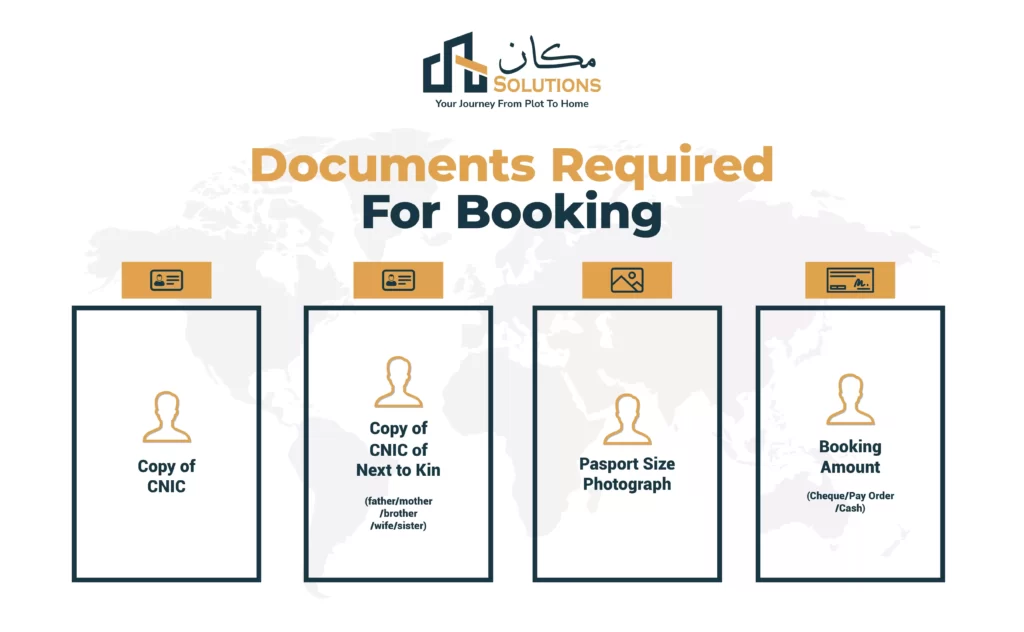 Benefits of Investment in DHA Multan
---
There are several benefits of investing in DHA Multan, which attract potential investors for profitable investments. You can also invest in this phenomenal housing project to earn the highest profit.
High ROI
Commercial and residential properties have become the ultimate source of high returns on investments. You can consider commercial properties because of the high profit ratio due to market trends.
Financial Independence
You can become financially independent by investing in this world-class housing project. The reasonable plot prices allow you to enjoy financial freedom.
Passive Income
The available properties of DHA are also a great source of passive income because you can rent your property to the tenants to earn monthly income. Moreover, the rental values always increase by 10% every year.
Valuable Asset
Commercial and residential properties are valuable assets for investors looking to survive the difficult times of financial downfalls.
DHA Multan Master Plan
---
The master plan of DHA Multan is designed by an experienced team of designers focused on offering exceptional amenities and facilities of modern infrastructure. The layout plan for this housing scheme includes the different commercial and residential plots.
DHA Multan Sectors
Sector A
Sector B
Sector C
Sector D
Sector E
Sector F
Sector G
Sector H
Sector I
Sector J
Sector K
Sector L
Sector M
Sector N
Sector O
Sector P
Sector Q
Sector R
Sector S
Sector T
Sector U
Sector V
Sector W
Sector X
Sector Y
Sector Z
DHA Multan Residential Plots
5 Marla
8 Marla
10 Marla
12 Marla
1 Kanal
2 Kanal
4 Kanal
Villas
DHA Multan Commercial Plots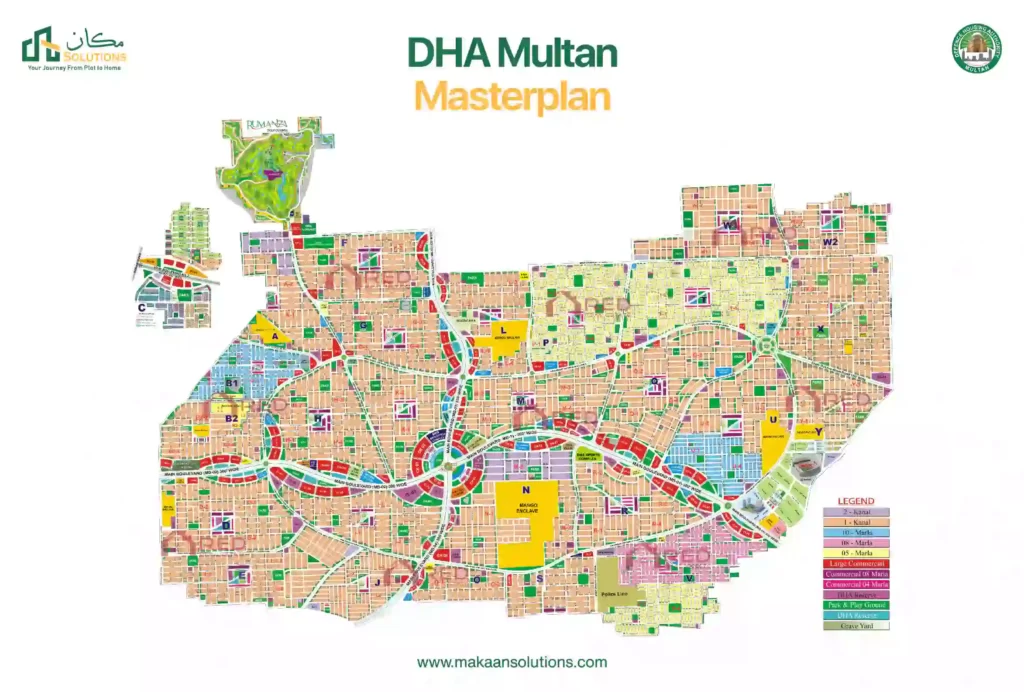 DHA Multan NOC Status
---
The NOC status of DHA Multan is already approved because it is a government-based housing project. It is an NOC-approved housing society that enables potential customers to buy legal properties.
DHA Multan Owners & Developers
---
The owner and developer of DHA Multan is the Defence Housing Authority with a great and successful record of delivering successful housing projects across Pakistan. They have initiated this phenomenal residential project in Multan to upgrade living standards.
DHA Projects:
DHA Lahore
DHA Peshawar
DHA Karachi
DHA Gujranwala
DHA Quetta
DHA Hyderabad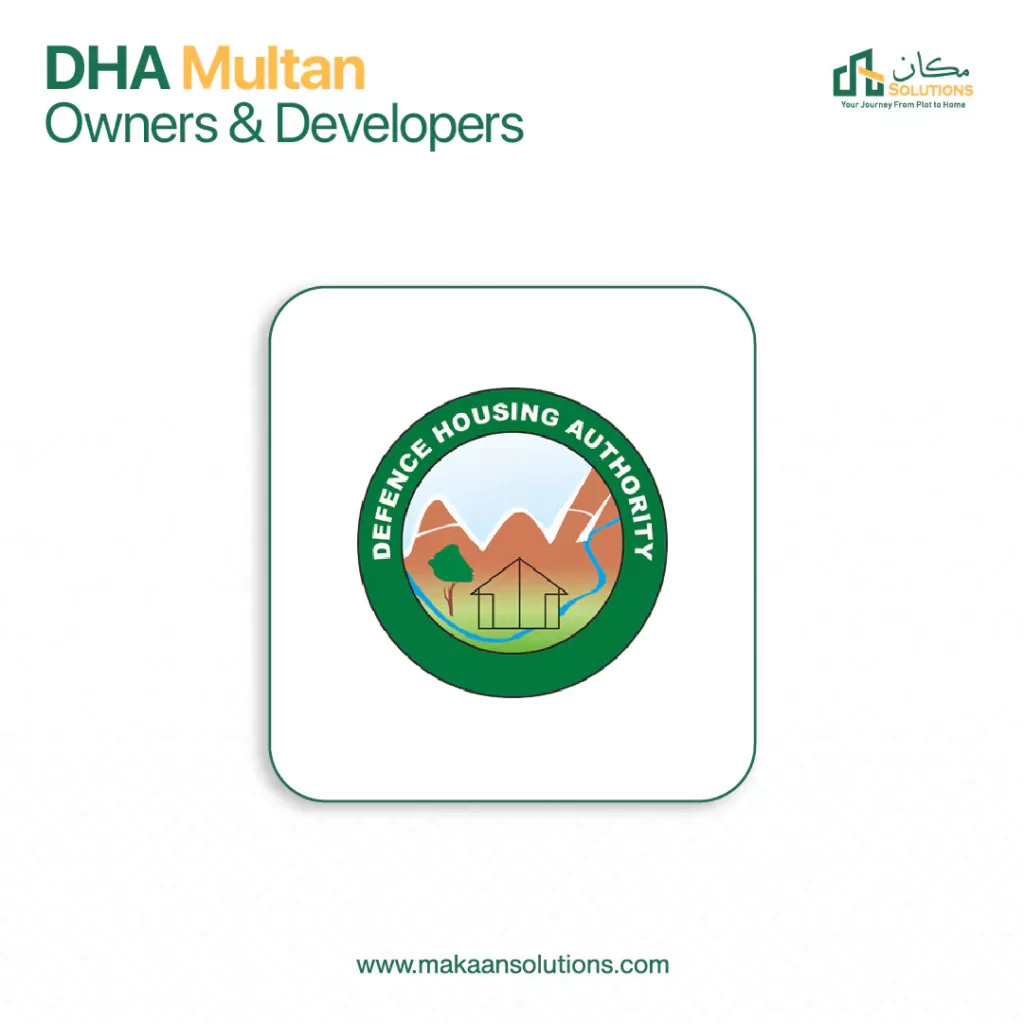 DHA Multan Development Status
---
The development updates of DHA Multan show that developers are doing smooth development work at a fast pace. Moreover, speedy development work ensures the balloting and possession on time.
DHA Multan Latest News
---
The latest updates indicate that developers are focused on announcing the balloting of different sectors shortly. Moreover, the payment plan for available plots will be revised in the upcoming days.
Facilities & Amenities
The management offers the best-ever amenities and facilities in this housing society to ensure a phenomenal living experience for residents. Therefore, you need to know about the world-class services.
Education
This housing scheme has world-class educational institutes to ensure international education for every resident. Therefore, every resident will be reassured about the quality of education.
Healthcare
There are world-class healthcare facilities for residents because management is focused on ensuring the availability of qualified staff with advanced medical equipment.
Water Supply
The management has made sure to provide filtered water to every plot in this housing society. Therefore, you don't need to worry about water purification.
Gas & Electricity
The management also provides a smooth electricity and gas supply in this housing society. Therefore, you will be fine with these basic amenities.
Theme Parks & Zoo
There is a 360 Zoo and Kashmir Park to offer a leisure experience to visitors and residents. Moreover, the management has plans to ensure the parks in every sector.
Playgrounds
This residential project offers different types of playgrounds to offer the best places for games and sports.
Rumanza Golf Course
Rumanza Golf Club is the ultimate destination for people who love to play golf in a professional environment.
Hotels & Restaurants
There are different restaurants and hotels in this housing scheme. The Arena Hotel is the best destination for foodies.
Shopping Malls
The housing project also has phenomenal shopping malls to allow the residents an exceptional shopping experience in the presence of local and international brands.
Security
There is high-profile security in the presence of advanced technology and well-trained staff to ensure a safe environment for residents.
Pros & Cons
---
Pros:
The renowned owners and developers
The premium location
A legal housing scheme
The affordable payment plan
A master-planned society
The availability of modern amenities and facilities
Cons:
A little away from the center of Multan
Conclusion
---
DHA Multan is the best place for investors and end-users looking for valuable properties in Multan. You can buy your property with assistance from Makaan Solutions. We also help you to purchase your plot in DHA Peshawar and Capital Smart City.

[elfsight_whatsapp_chat id="1″]