Citi Housing Rawat
Rawalpindi
Citi Housing Rawat is a phenomenal residential project by Amer Malik and Citi Developers to enable you to own a plot at a reasonable payment plan. This master-planned housing society offers the exceptional facilities and amenities to the investors and residents.
Citi Housing Rawat: An Affordable Housing Society in Rawalpindi
---
Citi Housing Rawat is the perfect choice for you if you're looking for a well-reputed and affordable housing society in Islamabad. The developers started this housing project after the successful launching of Citi Housing Kharian.
This Citi Housing society in Rawat has a location on the Main G.T. Road in the town and union council of Rawat, District Rawalpindi, Citi Housing in Rawat is the 9th mega project of Citi Housing, one of the most popular and sought-after housing schemes in the area.
As the demand for quality housing in Rawalpindi continues to increase, Citi Housing Rawalpindi has been designed to cater to this growing need. Citi Housing Pvt. Ltd has developed this society, providing an ultimate opportunity for investors to invest in an affordable housing society.
Citi Housing Islamabad provides plots that are ready for construction soon, this well-reputed housing society has come forward to address this issue. This means that investing in Citi Housing Rawat is not only a smart financial decision but also an opportunity to secure your dream home in a prime location.
Citi Housing Rawat Owners and Developers: Amer Malik
---
Owner of Citi Housing Rawat Amer Malik has a vision of improving the lifestyle in Rawat for residency and business. CITI Developers are the developers of Citi Housing Rawat, which is a popular company in the real estate sector. 
With a very good reputation in the market, CITI Developers has always delivered what it has promised to its customers. Citi Developers include architects, engineers, and town planners to develop a marvelous society. They are utilizing advanced technology and equipment to develop this housing society, which is set to become one of the most sought-after in Rawalpindi.
Previous Projects by Citi Developers:
The company has developed many housing societies in different cities in Pakistan, including: 
Citi Housing Kharian
Citi Housing Gujranwala
Citi Housing Sialkot
Citi Housing Jhelum
Citi Housing Faisalabad
Citi Housing Multan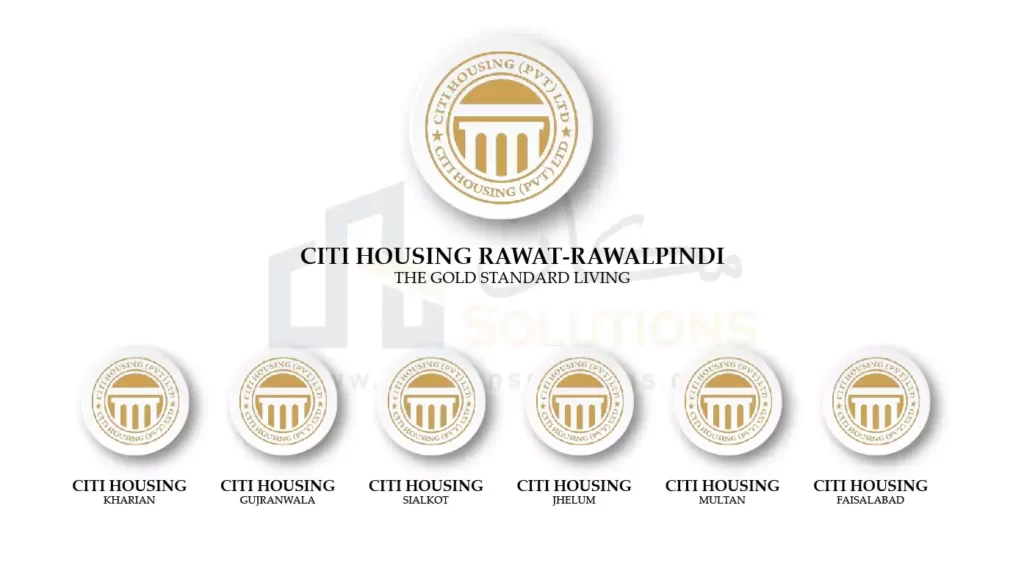 Citi Housing Rawat NOC
---
NOC of Citi Housing Rawat is a key consideration. The No Objection Certificate (NOC) is a crucial requirement for Citi Housing in Rawalpindi. The NOC is the product of multiple departments that must clear the project before it is approved for development. These departments include the Electricity department, Land Department, Tehsil municipal department, and many more, and there are multiple checks that the business must pass to receive the NOC.
The Citi Housing Rawat legal status will be issued once all the concerned departments have cleared the project. At present, CITI Housing Rawat is in its initial stage. However, developers will get NOC based on CITI Housing Group.
It is important to note that the NOC is a necessary requirement for any housing society as it ensures that the project is developed according to the set standards and regulations. Without the NOC, the housing society cannot proceed with its development, which could lead to delays and other issues.
Citi Housing Rawat Location: Main GT Road
---
Location of Citi Housing Rawat ensures a convenient choice for the end-users and investors. When investing in a housing society, location is the most important factor for consideration. Citi Housing Rawat is located on the main G.T Road Rawat, Rawalpindi, making it an extremely convenient choice for potential residents.
This strategic location allows for easy access to all major cities of Pakistan, making it an ideal choice for individuals who want to live in a central location.
Citi Housing Rawat location also offers several benefits. For instance, the society's proximity to Rawalpindi's main commercial areas, educational institutions, and healthcare facilities makes it an ideal location for families.
Nearby Landmarks
The nearby housing societies and places are listed below:
Access Points
Almost 1 minute away from GT Road
Almost 2 minutes away from the center of Rawat
Almost 5 minutes away from Ring Road
Almost 35 minutes away from Zero Point
Almost 45 minutes away from Islamabad International Airport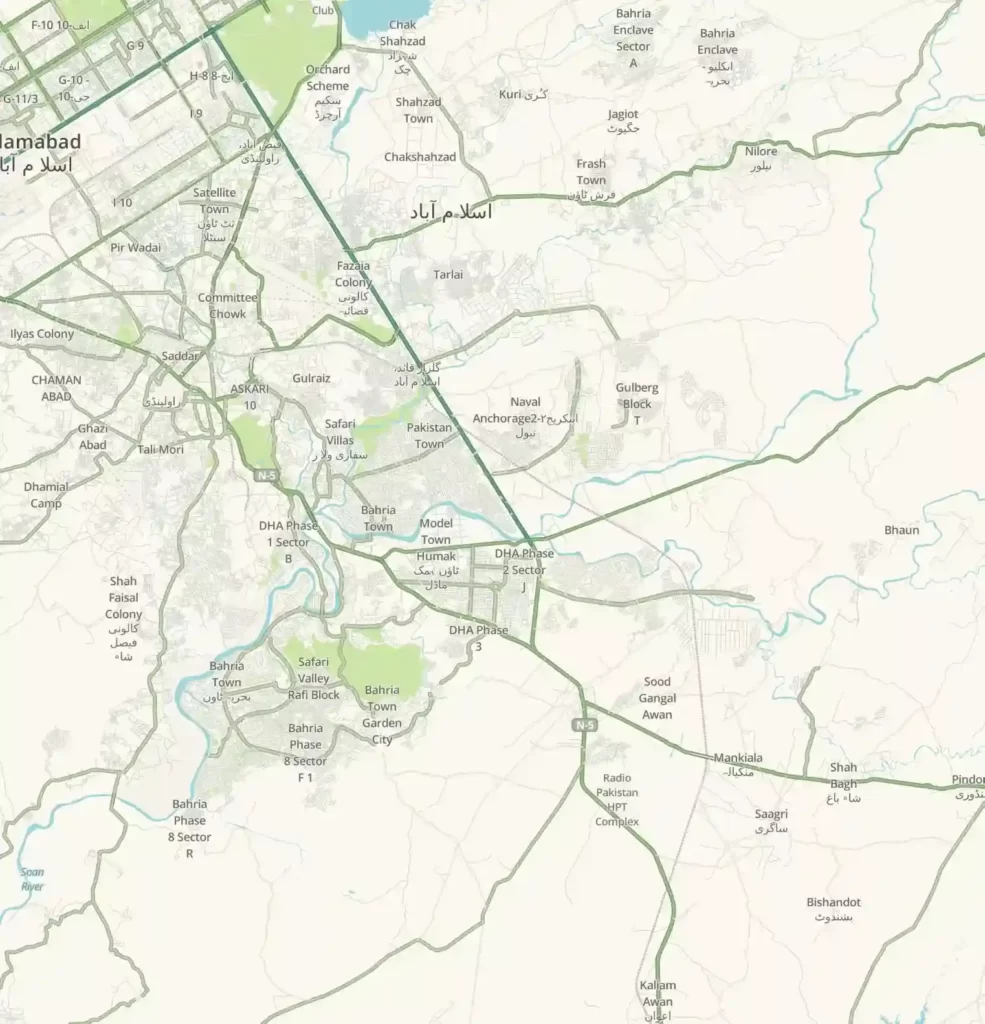 Citi Housing Rawat Map:
---
The map below shows the exact location of Citi Housing Rawat:

Citi Housing Rawat Master Plan
---
Master plan of Citi Housing Rawat offers a comprehensive project plan with thoughtfully designed residential, commercial, and recreational areas, along with smart city features. The society is divided into multiple phases and blocks, each adhering to international standards to offer the best living experience to its residents.
There are commercial areas, mosques, and schools in every block. Additionally, the society is equipped with a school, hospital, and community center to cater to the basic needs of the residents. The master plan is indicative of the developer's ability to create a modern housing society that is built to last.
In addition to the residential and commercial areas, the housing society will have a range of recreational facilities, including a swimming pool, gym, and shopping mall, ensuring that residents have access to leisure activities. Furthermore, a five-star hotel will be available to ensure the perfect convenience and comfort.
Citi Housing Scheme Rawat will offer 5 Marla, 7 Marla, 10 Marla, 1 Kanal, and 2 Kanal residential plots. The society's diverse options cater to a wide range of investment budgets and lifestyle preferences. Stay updated with the latest information on Citi Housing Rawat by following Makaan Solutions.
Citi Housing Rawat Payment Plan
---
Payment plan of Citi Housing Rawat has been launched for its residential plots. The housing society is offering residential plot files in easy installments. The payment plan is designed to make it affordable for the middle-class people to reserve a plot in Citi Housing Society Rawalpindi.
The payment plan includes details about the plot sizes, total price, down payment, and 16 quarterly installments (not final yet). The installment plan is flexible and convenient for potential buyers who want to make a secure investment in the housing venture.
You can enjoy the benefits of an easy and affordable Citi Housing Rawat installment plan without having to worry about the high cost of purchasing property. The payment plan is subject to change, but we will keep you updated with the latest information as soon as it becomes available.
How to book a plot in Citi Housing Rawat?
---
Here are the step-by-step instructions to book a plot:
Contact Makaan Solutions Sales Office:
You can visit our sales office, call them or email them to inquire about the plots' availability, prices, and payment plans.
Once you have inquired about the availability and prices, select the plot category that suits your requirements.
Fill out the booking form:
After selecting the plot, you will need to fill out the booking form. You can get the form from our sales office or download it from the Citi Housing Rawat official website.
Attach required documents:
You will need to attach 2 copies of your CNIC, 2 photographs, and other necessary documents required by the society.
Fill out the form and add the necessary documents, and submit it to the sales office. Make sure to have a copy of the documents and form for your record.
After submitting the form, the sales representative will guide you about the payment plan and other necessary details.
You will need to make the payment through a bank draft or online transfer.
After the payment, you will receive a confirmation from the society. The plot will be booked in your name, and you will be issued a plot number.
Congratulations! you have successfully booked a plot in Citi Housing Rawat!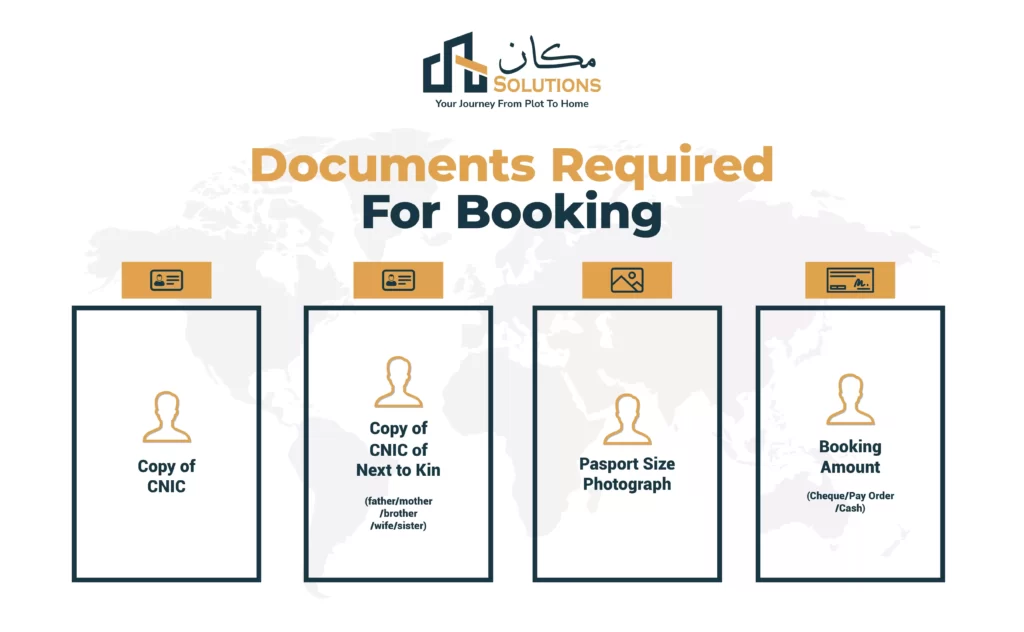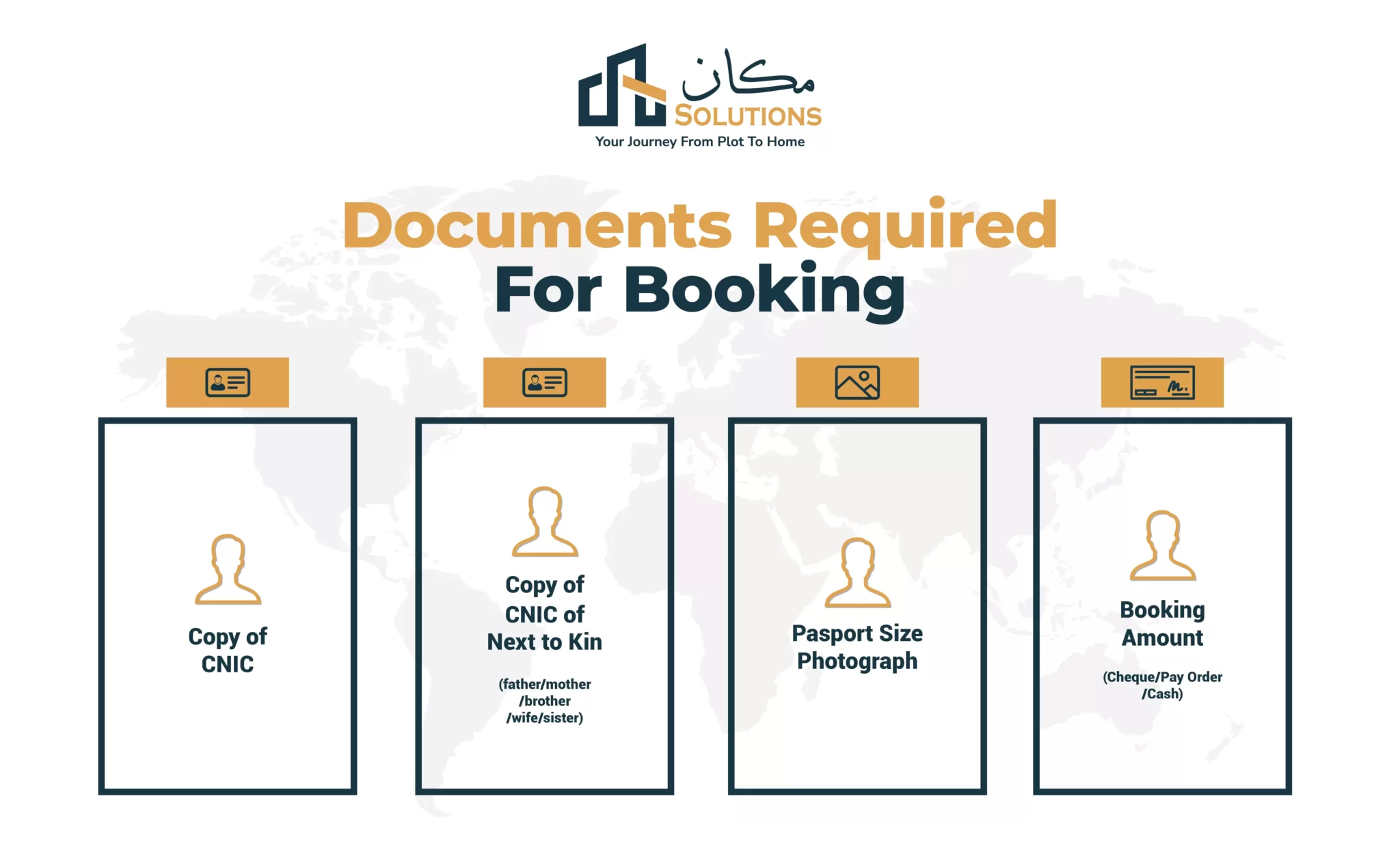 Benefits of Investment in Citi Housing Rawat
---
Investing in Citi Housing Rawat can prove to be a wise decision for many reasons. Firstly, the society offers different plot sizes in easy installments, making it affordable for middle-class individuals to own a house in Rawalpindi.
In addition, the society's location on the G.T Road Rawat Rawalpindi-Islamabad is very convenient, providing easy access to all the major cities of Pakistan. Furthermore, the housing venture is being developed by a well-reputed company with an excellent market reputation, ensuring that the project will be completed on time and to a high standard.
Citi Housing Rawat sets itself apart from other housing societies in the city by providing an exceptional array of facilities such as a five-star hotel, shopping mall, hospital, school, and community center.
Moreover, the project benefits from a highly skilled and experienced team comprising architects, engineers, and town planners with an extensive track record in delivering similar projects in the past. Overall, Rawat Citi Housing provides a unique opportunity for individuals looking to invest in a well-planned and developed housing society with a range of convenient facilities and payment plans.
Facilities & Amenities
---
Citi Housing Rawat is a housing society located in Rawat, Pakistan, and offers a wide range of facilities and amenities for its residents, including:
Mosques for residents to offer their prayers
Schools affiliated with leading education boards for quality education of children
Hospitals equipped with the latest equipment and facilities for medical emergencies
Landscaped parks with modern amenities to provide a relaxing and peaceful environment for residents
Shopping malls with leading brands for a complete shopping experience
Commercial areas with shops, offices, and restaurants for convenient access to essential services
24/7 security with CCTV cameras and a gated community to ensure the safety of residents
Sports complex for residents to engage in various sports and physical activities
Cinema for entertainment and recreational activities
Graveyard for residents to bury their loved ones
Grid stations and generators to ensure uninterrupted power supply
Well-connected road network creating a sense of community.
Moreover, Citi Housing Rawat provides exclusive amenities for privileged residents, such as:
Classic architectural design of mosques
CITI Medicare for good health
State-of-the-art fitness centers equipped with cutting-edge and innovative equipment.
China restaurant offering Chinese and Pakistani meals with a breathtaking view
Theme park with areas designed for children.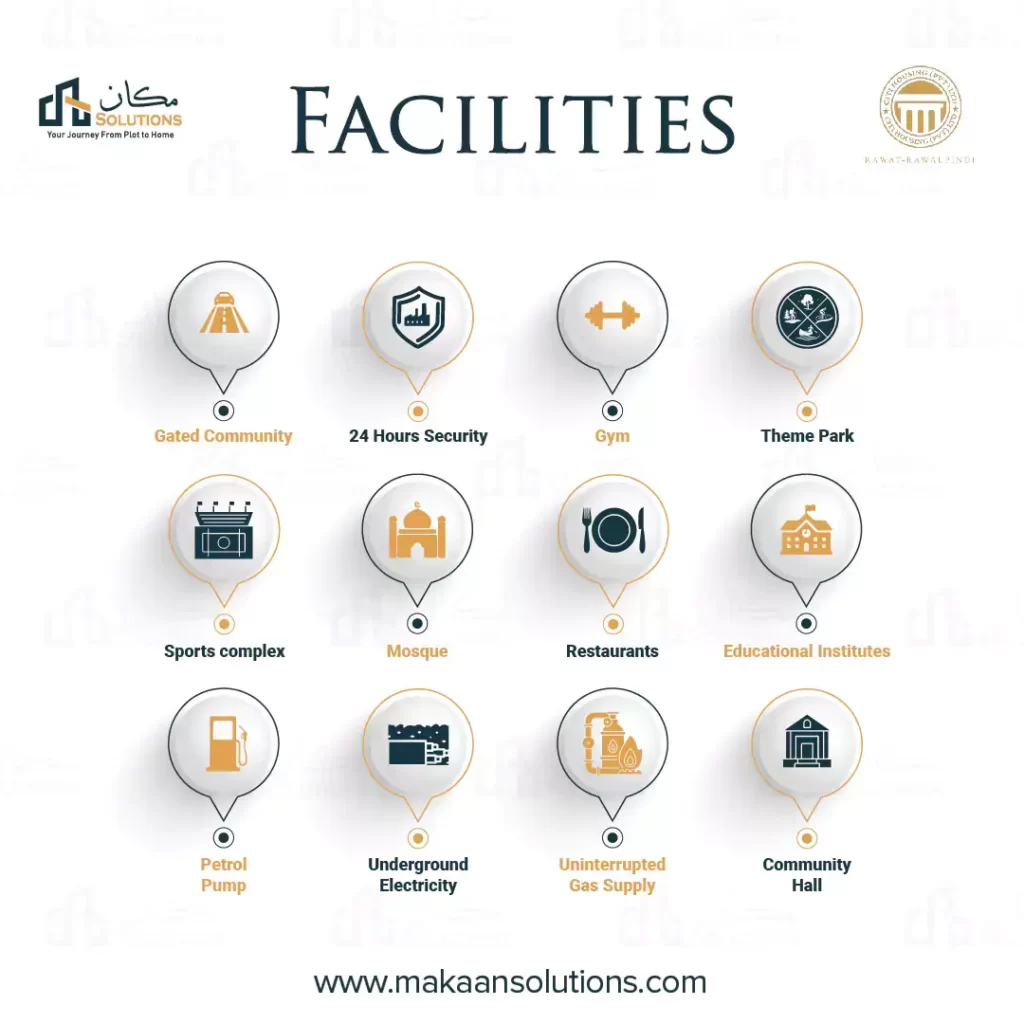 Merits and Demerits
---
Each residential project, including real estate projects, has its own set of advantages and disadvantages. Therefore, it's crucial to comprehend the merits and demerits of a housing society before committing to investing in a property.
The followings are the pros and cons in Citi Housing Rawat:
| Merits | Demerits |
| --- | --- |
| This project offers a wide range of modern facilities and amenities, including schools, hospitals, parks, shopping malls, commercial areas, sports complex, cinema, and graveyard, among others. | A little away from center of twin cities |
| The society has a 24/7 security system, including CCTV cameras and a gated community, which can provide a sense of safety and security for residents. | |
| The society has a well-connected road network, making it easy to access other parts of Rawalpindi and Islamabad. | |
| The society has exclusive amenities for privileged residents, including a theme park, fitness centers, and a China restaurant with a scenic view. | |
| Citi Housing in Rawat is located in a natural beauty, providing a peaceful and scenic environment for residents. | |
Development Status
---
It is a fast-paced development project that promises to be one of the best housing societies in Rawalpindi. With development work already underway, the project is expected to be completed before its deadline of Mid 2024. Once the development work is finished, individuals who have invested in the society will be able to begin the construction of their houses.
The society is offering various sizes of plots on a flexible and easy payment plan, making it affordable for middle-class individuals to own a house in Rawalpindi. The development of Citi Housing Rawat enables you to live in the presence of a modern infrastructure.
Important Notice by Makaan Solutions
---
The information provided has been collated from verified sources of Citi Housing Rawat and is intended for informational and educational purposes. Should you encounter any problems with your file, please feel free to reach out to the official management for assistance.
Frequently Asked Questions
---
Is Citi Housing Rawat RDA/CDA approved?

It is not approved by relevant authorities. However, its legal status will be approved soon.

When will the Citi Housing be launched in Rawat?

It is expected that the housing society will be launched in Rawat very soon.

When will the payment plan for Citi Housing Rawat be launched?

The management will soon launch the payment plan for this new project.

Where is Citi Housing Rawat located?

Citi Housing is located on main GT Road in the vicinity of Rawalpindi.