Faisal Hills Islamabad is a grand housing project by Zedem International. It is a flagship project aiming to create alternative residential & commercial sectors near Margalla Hills on the main National Highway 5. Faisal Hills Phase 2 is now an upcoming project, an extension of Faisal Hills.
1,200 Kanal or 150 Acres of land has been acquired for this upcoming phase. This newly acquired land will be utilized for new developments in this housing society. The master plan of the new phase is going to be announced imminently.
Faisal Hills Phase 2 Location
---
The location of this new phase is expected to be closer to the M1 Motorway. There is going to be an interchange on the Motorway that is going to be utilized for accessibility. It will be on the sidelines of Faisal Hills Block C & D.
The management will release the Faisal Hills Phase 2 map very soon. Therefore, you can expect news about the map location shortly.
Faisal Hills Phase 2 Plots for Sale
---
The real estate investors have a great trust in the developments of Zedem Internationals. Therefore, plots are going to be sold out quickly after the announcement of the payment plan and prices. Meanwhile, you can contact Makaan Solutions for Faisal Hills Phase 2 with the latest update regarding this upcoming project's booking or launch date.
Faisal Hills Phase 2 Payment Plan
---
The payment plan of this housing scheme is going to be comprehensive based on the previous payment plans provided by this developer. Here's what you should know about the upcoming payment plan. The developer company focuses on affordability more than anything else. The previous plan was a 4-year installment plan, which was convenient for the buyers. Hence, you can expect a similar installment plan for this new phase.
Faisal Hills Phase 2 Master Plan
---
The limited information regarding the master plan depicts that there will be well-designed blocks. The residential & commercial plots are going to be part of this. The previous projects of the developer can determine the sizes of these plots.
Here are the anticipated plot sizes in the new phase of Faisal Hills:
Residential
5.56 Marla
8 Marla
10.89 Marla
14.22 Marla
1 Kanal
2 Kanal
Commercial
Faisal Hills Phase 2 Owners & Developers
---
Faisal Hills Phase 2 is being developed by Zedem International. Chaudhry Abdul Majeed is the founder & owner of this development group. He is known for delivering exceptional projects in Islamabad. The real estate investors consider his projects among the best in the industry. Therefore, you can trust this new development without any worry.
Other projects of this developer include:
Faisal Margalla City
Faisal Town
Faisal Residencia
Faisal Villas
Faisal Hills Phase 2 NOC Status
---
Faisal Hills is an NOC-approved project. It has been approved by the Rawalpindi Development Authority (RDA). Newly acquired land of 1,200 Kanal for Phase 2 will be approved ahead of time. Projects of Chaudhry Abdul Majeed are always approved, and there is never an issue regarding their legal status.
How to Book a plot in this new phase?
Booking a plot in any housing society requires some essential documents. These include:
Passport-size Photographs
CNIC Photocopy
Photocopy of NICOP (if applied)
Photocopy of CNIC of 'Next of Kin'
Payment receipt or online payment screenshot (down payment)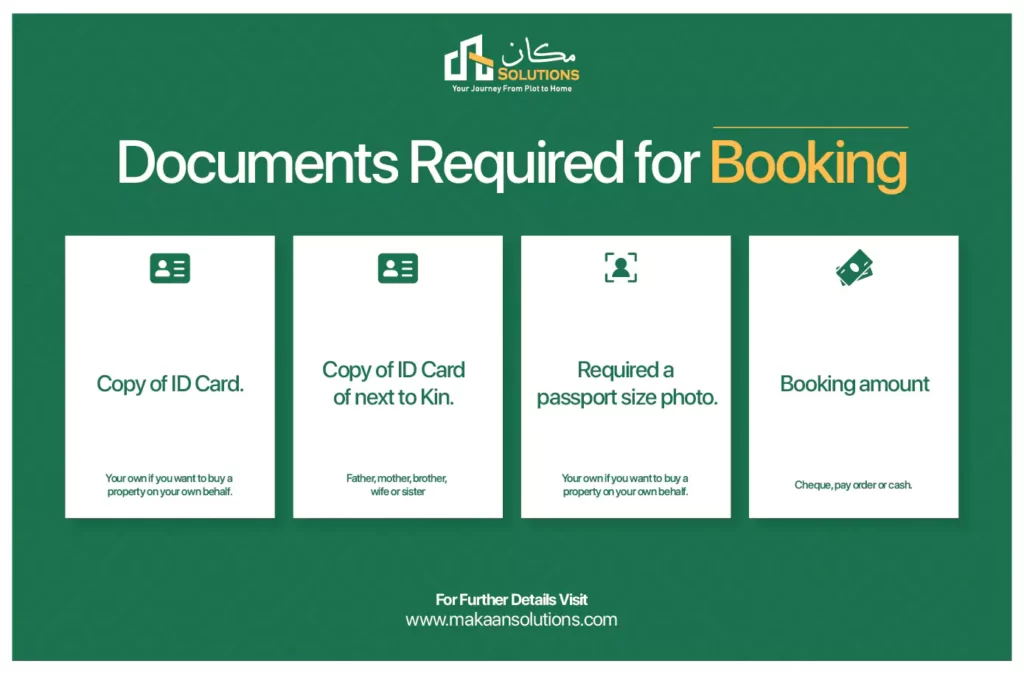 Amenities Planned for Phase 2
---
The amenities of Faisal Hills are exceptional and world-class. You can expect similar amenities in the Phase 2 as well. This new phase will have an incredible boulevard & street network for the convenience of the inhabitants. Furthermore, basic utilities will be available 24/7 inside the premises.
Some of the best amenities that can be expected in Faisal Hills Phase 2 are as follows:
Parks & Green Spaces
Each block of Faisal Hills has parks & green spaces for keeping the environment clean and healthy. You can expect similar spaces in phase 2. These green spaces are going to be useful for family picnics and outings.
Educational Institutes
Educational institutes, including primary, secondary & intermediate schools, are expected to be built here. In the first phase, Roots International School has been established. It is a huge achievement for this housing scheme to have an international school inside the premises for the residents.
Outdoor Sports Fields
Like the previous phase, cricket and football fields are expected to be part of this development. Outdoor sports fields can be great additions to the recreational activities of the inhabitants. It has yet to be confirmed; however, indoor sports courts such as basketball courts or tennis courts can also be part of this new establishment.
Conclusion
---
Faisal Hills Phase 2 will be a significant success among investors once it is officially announced. However, this comprehensive analysis considers that the newly acquired land is most likely to be the destination of this phase. The limited information regarding this new phase needs to be clarified for the investors.
However, with the help of this article, we have attempted to clarify many things about this latest phase. However, if you want to explore NOC-approved projects with the best location in Islamabad, then explore New City Paradise. It is an exceptional project with a promising project.
Blue World City Awami Block
If you want to know about Blue World City Awami Block, contact Makaan Solutions. Our Sales Executive Officer will provide you with all the latest information. Starting from consultation to choosing the property, and from booking to owning your dream property. For further details, please do not hesitate to contact on the below-given information: