We all know HRL Ltd & FDHL is working day and night to provide the best luxurious life possible within the range of ecological friendly environment. Capital Smart City became the first ecological-friendly smart city of Pakistan right in the capital of Pakistan, Islamabad. Then, Lahore smart city came into being as the 2nd smart city in Pakistan, Lahore. Every block in these smart cities has its uniqueness. Whether it's Overseas, overseas prime, or executive blocks, all these blocks are proving their exceptionality every new day.
Capital Hills Lakeview: introduction
---
Capital Hills Lakeview Block which is not been launched yet, but soon it will be launched with Golf course villas. There are villas of 9.3 marlas, 15 marlas, and 1 Kanal in Capital Smart City Islamabad Golf Course A st#1. These Golf Course Villas will be launched soon. Soon you will get to know their installment plan, booking procedure, and prices.
Capital Hills Lakeview: Development Plan 2021
---
A basic framework of sewerage manholes and the street has been done. Further, more Inter developments procedures like street layout plan, water supply, and electricity supply/optical fiber have also been established. This block is the terrain and land cutting were not even, which makes it difficult land like overseas prime. That is why it is needed many earthworks with more manpower and machinery. But still, all the procedure has been implemented rapidly.
Capital Hills Lakeview Development: Overall Comparison of 1 month
---
If we compare rapid developments in the last few months then we can safely say that soon it will be open for booking. Capital Hills Lakeview land is very heightened and needed much manpower and machinery. For now, cutting and layer-wise filing have been done. Currently, it is ready for proper development and construction.
Capital Hills Lakeview: Location
---
Its location can be viewed from all four sides very clearly. It is a sandwich block between Overseas prime and Overseas district 1. Its location makes it very exceptional and lush. People who have a taste of living in heightened areas can prefer living in Capital Hills Lakeview.
The elevation of this block is as good as that of Overseas Prime in Capital Smart City Islamabad. This magnificent block is adjacent to the golf course. One of the main reasons for Capital Hills Lakeview's rapid development is to launch it with Golf Course Villas. More details will be shared when the master plan is revealed.
Capital Hills Lakeview: Map
---
In the below map, the circle area is the map of Capital Hills Lakeview Block which is adjacent to the Golf Course. The light Green small square boxes are expected to be 9. Marla Villas and Green Squares are expected to be 15 Marla Villas. Further can be revealed when Master is released.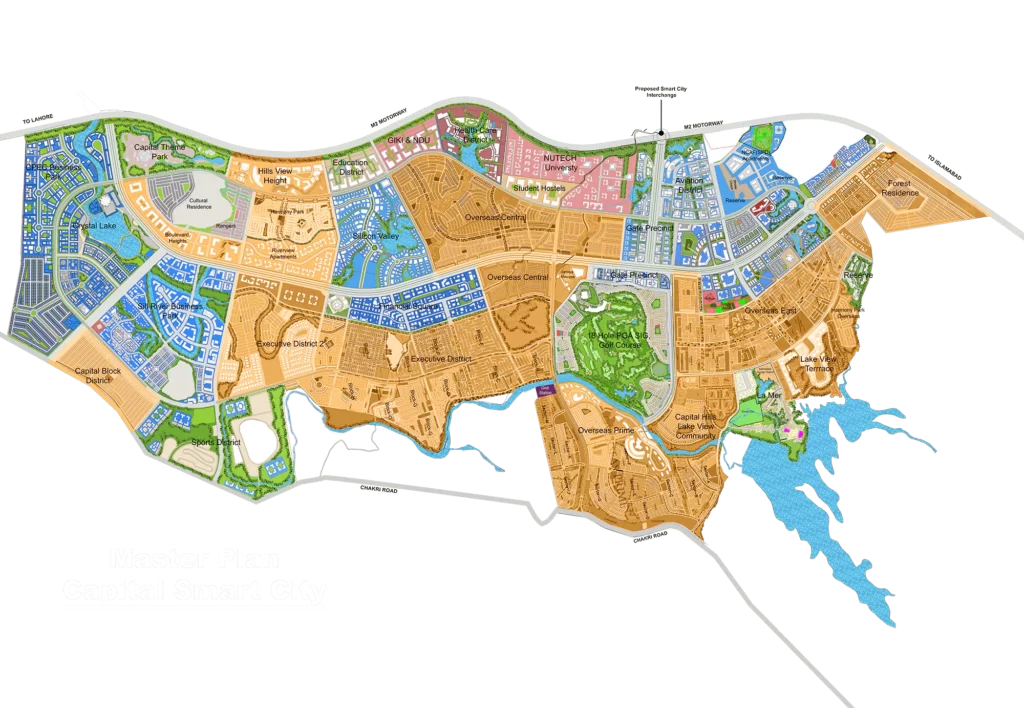 Capital Hills Lakeview: Satellite Images
---
The pace of rapid development can be seen with this big difference in 4 months. Below the Pictures is showing the difference of just 4 months.
Furthermore, Capital Smart City is setting a benchmark every new morning. People can get their level of place. Because every block in Capital smart city is unique because of its location and facilities. Soon we will discuss Golf Course Model Villas, up till then for more queries and better understanding contact Makaan Solutions Team.
Capital Hills Lakeview Booking Procedure
---
The process of booking slots for Capital Hills Lakeview can be simple and effortless if you book through Makaan Solutions.
It is the first thing to do is to have your development officer from Makaan Solutions will guide you through the various features, locations, and maps that are part of Capital Hills Lakeview along with explaining the investment possibilities.
When you have completed the process, you will be required to submit two passport-sized photographs and a copy of your CNIC. Also, you must give a copy nominee's CNIC.
When you have all the paperwork in order Your asset manager will help you through filling out the form for booking.
After you've filled out the form for booking You will have to connect and for payment ways. Your Manager from Makaan Solutions will guide you through the procedure.
That's the end of it! After you've completed the form, the plot will be registered under your name. The rest of the formalities are handled through Makaan Solutions.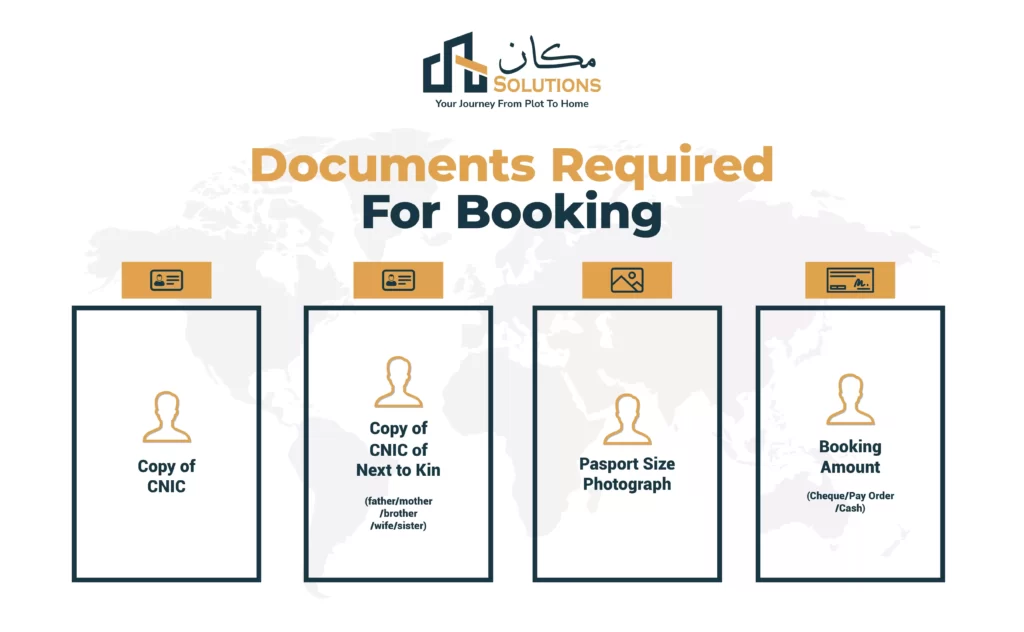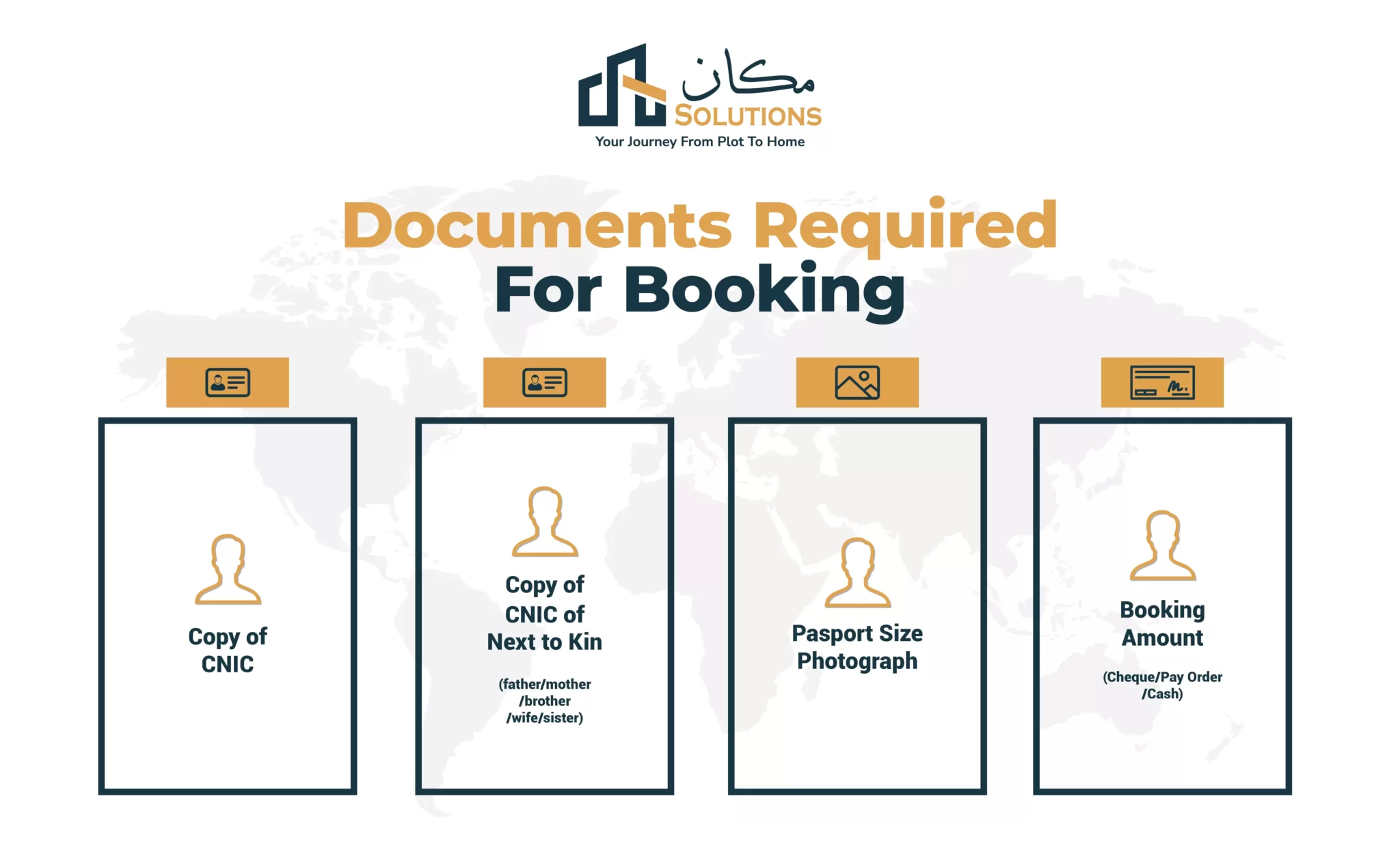 Capital Smart City: Capital Hills Lakeview
If you want to know about Capital Hills Lakeview, contact Makaan Solutions. Our Sales Executive Officer will provide you with all the latest information. Starting from consultation to choosing the property, and from booking to owning your dream property. For further details, please do not hesitate to contact on the below-given information: