Are you looking to invest in the top 5 LDA approved societies? Lahore is the best city in Punjab and Pakistan because of the best standards for residency, business, health, and education. Every investor considers Lahore the first priority for investment because of the different facilities available in the best LDA approved societies.
Lahore Development Authority is responsible for the legal status of the housing societies in the Lahore district. Therefore, every housing society works under the regulations of the LDA to get the NOC approval status. You need to consider it as the first factor before buying a property in a housing project. 
Let's have a look at the top LDA approved housing societies:
What are the Top 5 LDA Approved Societies?
---
The list of the best 5 LDA approved societies is as follows:
Lahore Smart City
Al-Noor Orchard
LDA City Lahore
DHA Lahore
Bahria Town Lahore
Lahore Smart City 
---
Lahore Smart City is a top LDA approved society in Lahore that has become an iconic smart society in Punjab. It is a magnificent housing project by the FDHL and HRL to enable the people of Lahore to move towards the peak of exceptional living standards.  
The premium location of this smart city is at Lahore Bypass, which has brought the best accessibility for the people because they can easily reach this best LDA approved society from four different and premium roads. This society is located in an eco-friendly environment to enable you to enjoy a peaceful lifestyle. Reliable developers offer different residential and commercial plot sizes to enable you to choose your favorite plot size. 
Moreover, the payment plan is also reasonable for every plot category to offer great affordability. The flexibility of the installment plan has made it an economical choice for the end-users and potential investors among LDA approved societies in Lahore.  
Al-Noor Orchard
---
Al-Noor Orchard is known as the top-notch LDA approved housing project in Lahore. It is a magnificent addition to the residential sector of Lahore to provide magnificent facilities to the residents.
Moreover, Al-Jalil Developers have launched this phenomenal residential project to build a new community in Lahore.
This housing society is located at the main Sharaqpur Sharif Road. Therefore, you can use the linked roads to access Al-Noor Orchard society, which offers amazing access points. The location has a remarkable role in making it one of the top 5 LDA approved societies.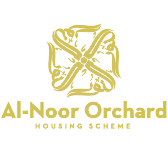 LDA City Lahore 
---
LDA City in Lahore is one of the best 5 LDA approved housing projects to bring innovation for business and residential purposes. It is a reliable residential project in Lahore that was started by Lahore Development Authority to enable buyers to buy their plots in the different available sizes.
LDA housing society is situated on Ferozpur Road, which is easily accessible from the different nearby landmarks. Moreover, it is easy for you to access educational and health centers easily. Let's enjoy the extraordinary lifestyle in an ordinary payment plan with the facility of affordable installments.
DHA Lahore 
---
Defence Housing Authority Lahore is a phenomenal project by the concerned management of DHA to make sure that a community in this society must have access to world-class facilities and amenities. DHA has kept its legacy of facilitating the customers with all the necessary and the best services.
DHA in Lahore is a top-rated LDA approved residential society that includes more than eleven phases that have premium locations in the city. Initially, DHA was started on the main Ferozpur Road. Therefore, it is a trending housing society to enable the residents to access the different phases in a comfortable way.
Bahria Town Lahore 
---
Bahria Town is one of the best LDA approved housing projects to offer a phenomenal lifestyle. It is another top-class housing project by Malik Riaz to facilitate the people of Lahore. Bahria Town management has ensured the best amenities to bring ease to the residents' lives.
This world-class society is situated on Canal Bank Road, which is easily accessible from Raiwind Road. You can easily invest in this project where the value of plots is boosted on a regular basis because of the developers' reliability, brilliant location, and reasonable plots prices.
Final Words
---
The purpose of discussing the top 5 LDA approved societies is to inform you about the best investment opportunities that are awaiting your way with massive profitability. You can invest in these LDA approved societies without taking any further time to make a decision. Moreover, you can get all the necessary details about these housing projects by contacting Makaan Solutions.
Top 5 LDA Approved Societies in Lahore
If you want to know about Top 5 LDA Approved Societies in Lahore Contact Makaan Solutions. Our Sales Executive Officer will provide you with all the latest information. Starting from consultation to choosing the property, and from booking to owning your dream property. For further details, please do not hesitate to contact us with the below-given information: