Shangrila Farm House Karachi is one of the best farmhouses in Karachi that has become the premium choice for every user. It offers fabulous services to attract potential users because of its ideal location and reasonable prices.
Shangrila Farm House photos show a peaceful and excellent environment to the users in the presence of top-notch services. They have chosen an ideal location to ensure a pollution-free farm in the vicinity of Gadap Town Karachi.
Shangrila Farm House Location
---
Shangrila Farmhouse is located in Gul Mohammad Qalandrani Goth and is easily accessible from the M10 Motorway. You can travel on Hub Dam Road to visit this phenomenal farmhouse that is popular because of its ideal location.
This top-rated farmhouse is situated close to Hazratabad and Surjani Town to enable flexible access. Therefore, users from Karachi and nearby areas can reach this phenomenal farmhouse within a few minutes because it is just a few kilometers away from Gulshan-e-Ali.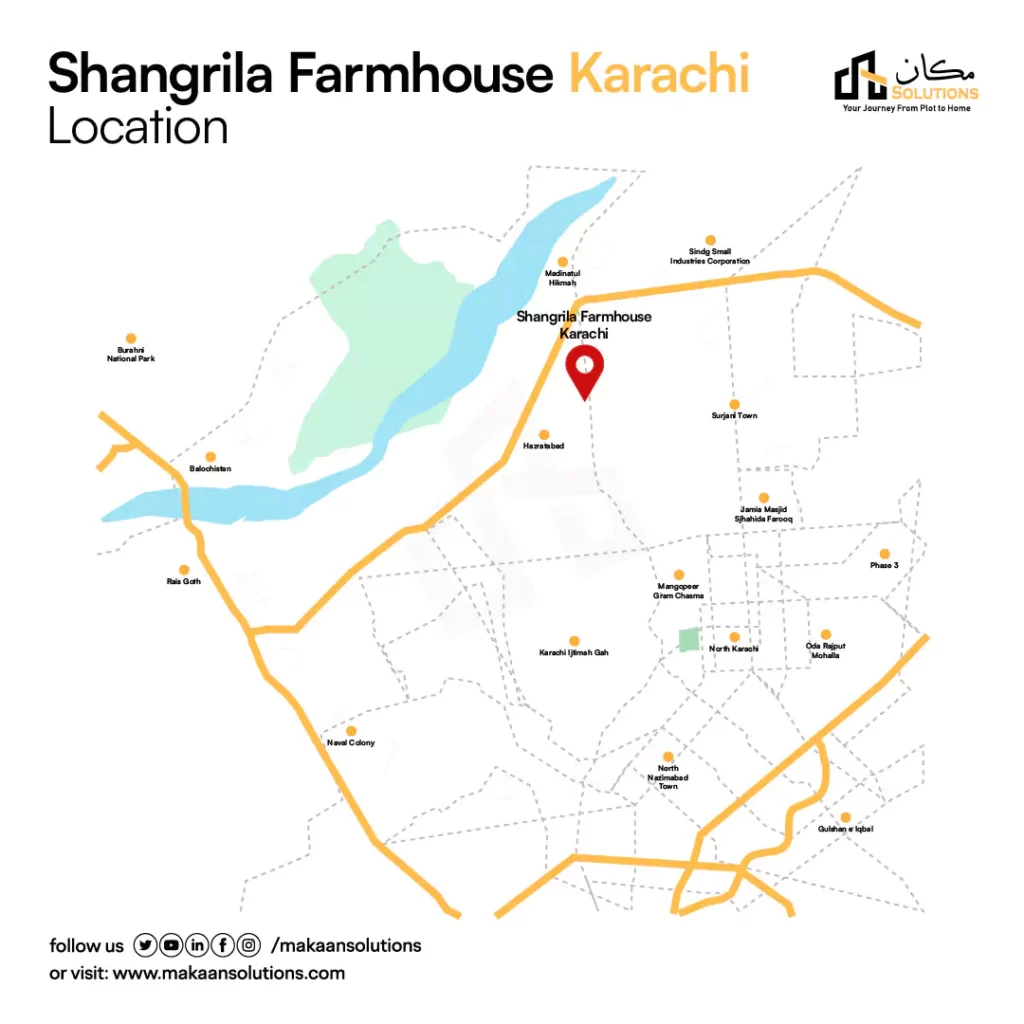 Shangrila Farm House Map
---
You can follow Google Maps to reach this farm because of the convenient location.

Shangrila Farm House Price
---
The prices of Shangrila Farmhouse start from only 40,000 rupees, which is very reasonable for every user. The management has launched an affordable payment schedule to allow potential customers to spend quality time with their families and friends.
The management initiated this best farmhouse with a mission of providing world-class services at a reasonable payment plan. There are different prices for day, night, weekend, and weekdays stay in this top-notch farm.
How to Book Shangrila Farmhouse?
---
The Shangrila Farm House Karachi booking process has been very simple and smooth for users who want to live in an eco-friendly environment away from the hustle and bustle of the city. The easy booking procedure enables potential users to reserve this farm.
You can contact management through the official phone number to book this fabulous farmhouse to enjoy with your family and friends. Moreover, you can also visit the office of Shangrila Farmhouse to book the available slot in this farmhouse.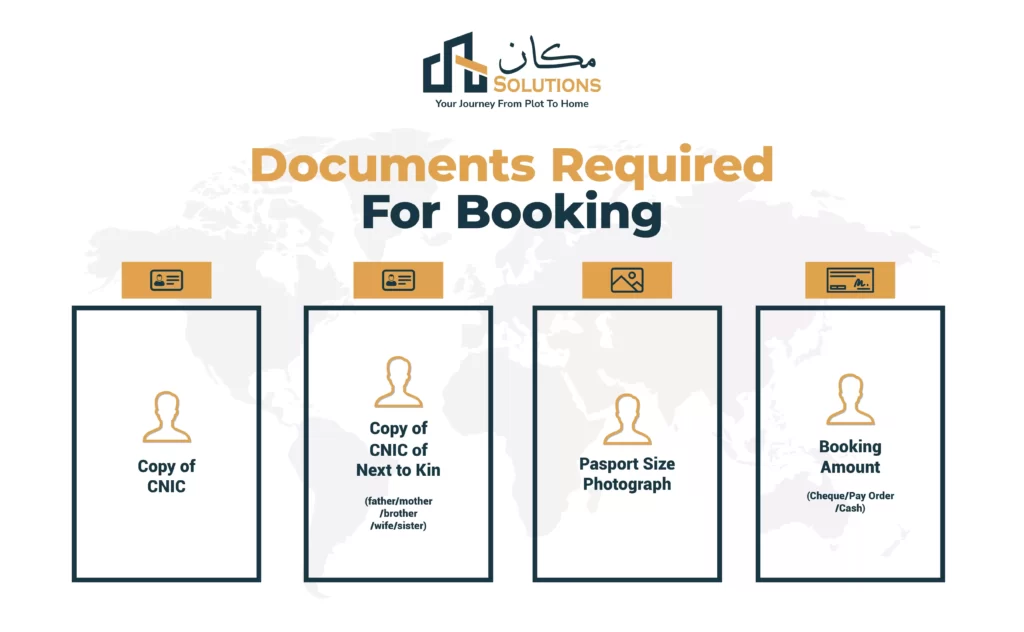 Shangrila Farmhouse Services
---
The management of this elegant farmhouse has made sure to include world-class services to enable a peaceful and luxurious environment. The users can utilize the available amenities and facilities to live in a comfortable environment.
There are air-conditioned rooms in this farmhouse to ensure a peaceful living experience for the users. You can live in the luxurious environment of the furnished room in the presence of magnificent services.
There is an American-style kitchen on this farm to allow the users to get excellent catering services to enjoy the marvelous food experience. Moreover, you can also cook your food in the presence of all the necessary amenities in the kitchen.
There is an excellent traditional baithak in the heart of this farmhouse to enable you to enjoy the traditional infrastructure.
This farmhouse consists of a brilliant swimming pool that allows the users to refresh themselves in the freshwater. Therefore, you can enhance your swimming skills by swimming in this beautiful swimming pool.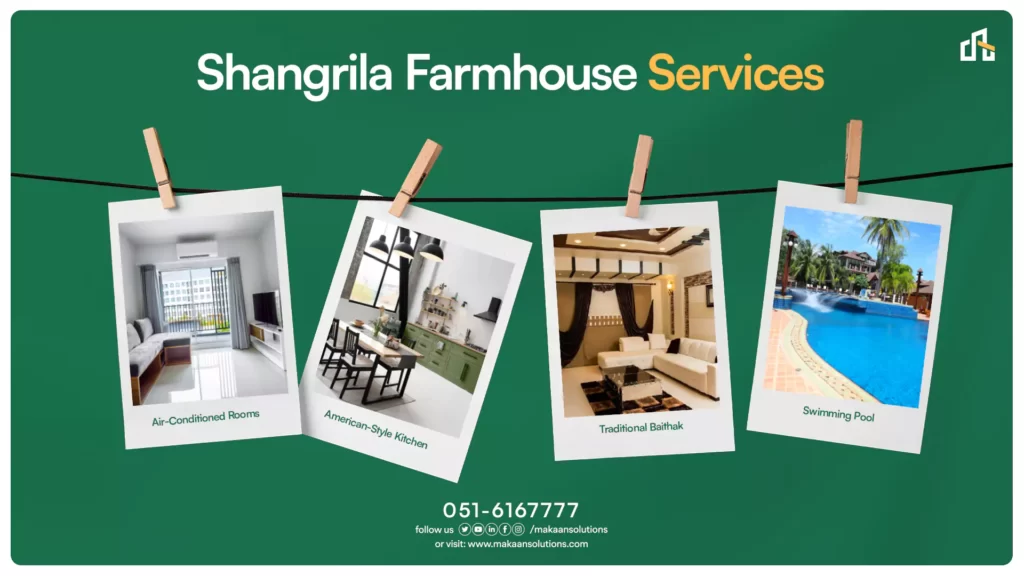 Shangrila Farm House Reviews
---
The customers' feedback about Shangrila Farmhouse is the best source of knowing the worth of this elegant project. You can view the Google reviews of Shangrila Farm before booking this top-quality farmhouse. Therefore, the reviews of this farm have immense importance for users.
Final Thoughts
---
Shangrila Farm House has become an ideal choice for users due to its location and prices. You can enjoy the best-ever environment on this fabulous farm. Moreover, you can also own your farmhouse in Oasis Farms Islamabad, which is the best farmhouse society.
Shangrila Farm House
If you want to know about Shangrila Farm House, contact Makaan Solutions. Our Sales Executive Officer will provide you with all the latest information. Starting from consultation to choosing the property, and from booking to owning your dream property. For further details, please do not hesitate to contact on the below-given information: