Saqlain Mushtaq Heights is a prestigious residential project and an allegedly Bahria-approved high-tech residential project designed through Khalid Awan Associates in Bahria Town Phase 8 Rawalpindi. This project has been named in honor of famous cricketer Saqlain Mushtaq.
The developers have taken care that they provide top-quality and international-standard homes to the inhabitants of Pakistan and also provide affordably.
Saqlain Mushtaq Heights in Bahria Town has been designed to become a symbol of balance and art. It also has the perfect mix of aesthetics in architecture and traditional expansive design.
Bahria Town Phase 8 Saqlain Mushtaq Heights incorporates the lifestyle of families in the units. That is, you'll only need to pay for the chosen space. To sum up, this amazing apartment complex is the ideal location to live in the most lavish and luxurious setting. The conveniences and top locations make the perfect potential investment in Pakistan.
Where is Saqlain Mushtaq Heights located?
---
It is located within Phase 8 of Bahria Town. Therefore, it has become the best option for investment because of the premium location in this world-class society that is presented in Rawalpindi and Islamabad. You can easily reach society from any side of the twin cities.
How to access Saqlain Mushtaq Heights?
You can access Saqlain Mushtaq apartments easily:
Three minutes from Defense Avenue
Four minutes from Bahria Expressway
Six minutes from GT Road
Ten minutes from Kahuta Road
Twenty minutes from Islamabad Expressway
What are the famous nearby places of Saqlain Mushtaq Heights?
These are the most popular landmarks nearby Saqlain Mushtaq Apartments in Bahria Town:
Askari Housing Scheme
Chaklala Housing Scheme Phase 3
Dominion Mall
Giga Mall
Gulraiz Housing Society
Zem Ark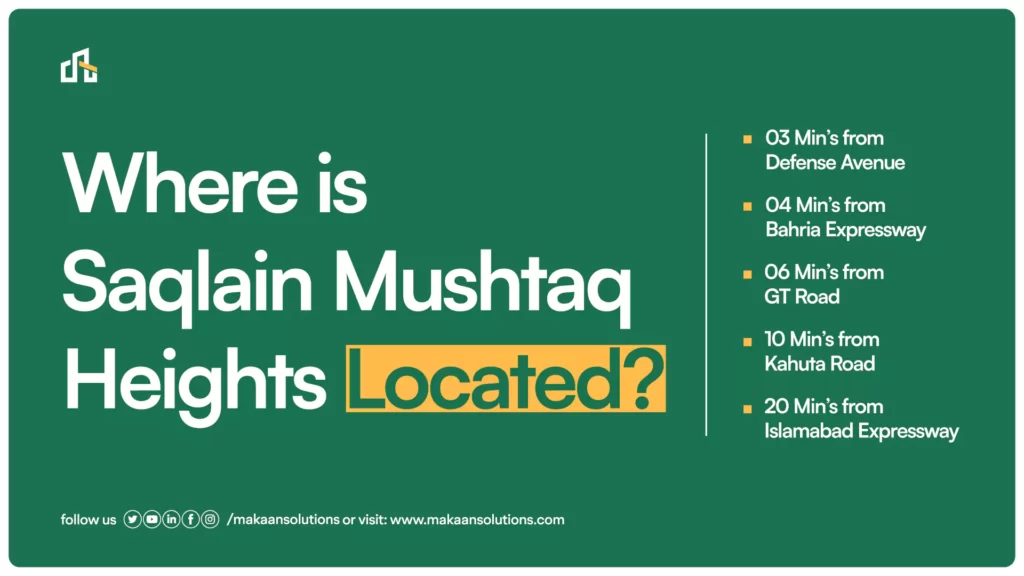 Is Saqlain Mushtaq Apartments Building a legal project?
---
Bahria Town Rawalpindi has approved the legal status of Saqlain Mushtaq Heights. Therefore, this apartment building has renovated the lifestyle within the society.
How is Saqlain Mushtaq Heights affordable for people?
---
There are apartments for sale in Saqlain Mushtaq Heights that enable you to own your apartment in this beautiful and luxurious location. It is also a great opportunity for people who are short of budget to own their properties because apartments are for rent in Saqlain Mushtaq Heights.
The management has enabled every person to enjoy an amazing lifestyle within an eco-friendly environment in the presence of an affordable installment plan. Moreover, Saqlain Mushtaq Heights payment plan is very reasonable for the customers.
How to book a plot in Saqlain Mushtaq Heights?
---
Saqlain Mushtaq apartments booking is scheduled to open in the near future. You can book your apartment with the availability of a booking form to enjoy the benefits of early booking. The process of booking is easy with the following steps:
Submit a CNIC Photocopy of the applicant's name and the next of kin
Applicant's passport-size image
Completion of down payment through pay-order or an online transfer of funds
Filling and submission of initial form along with documents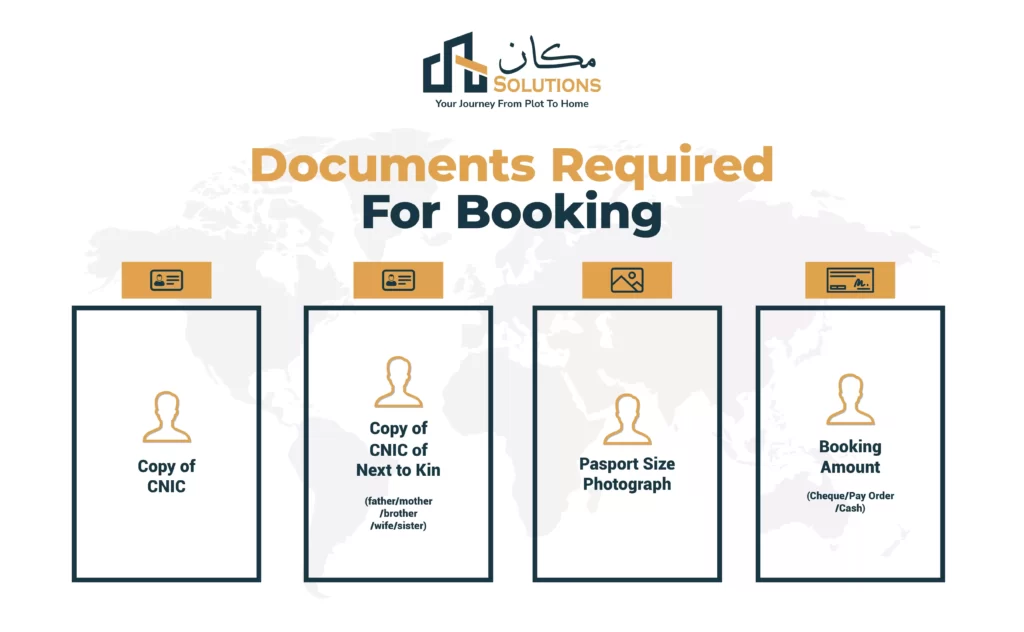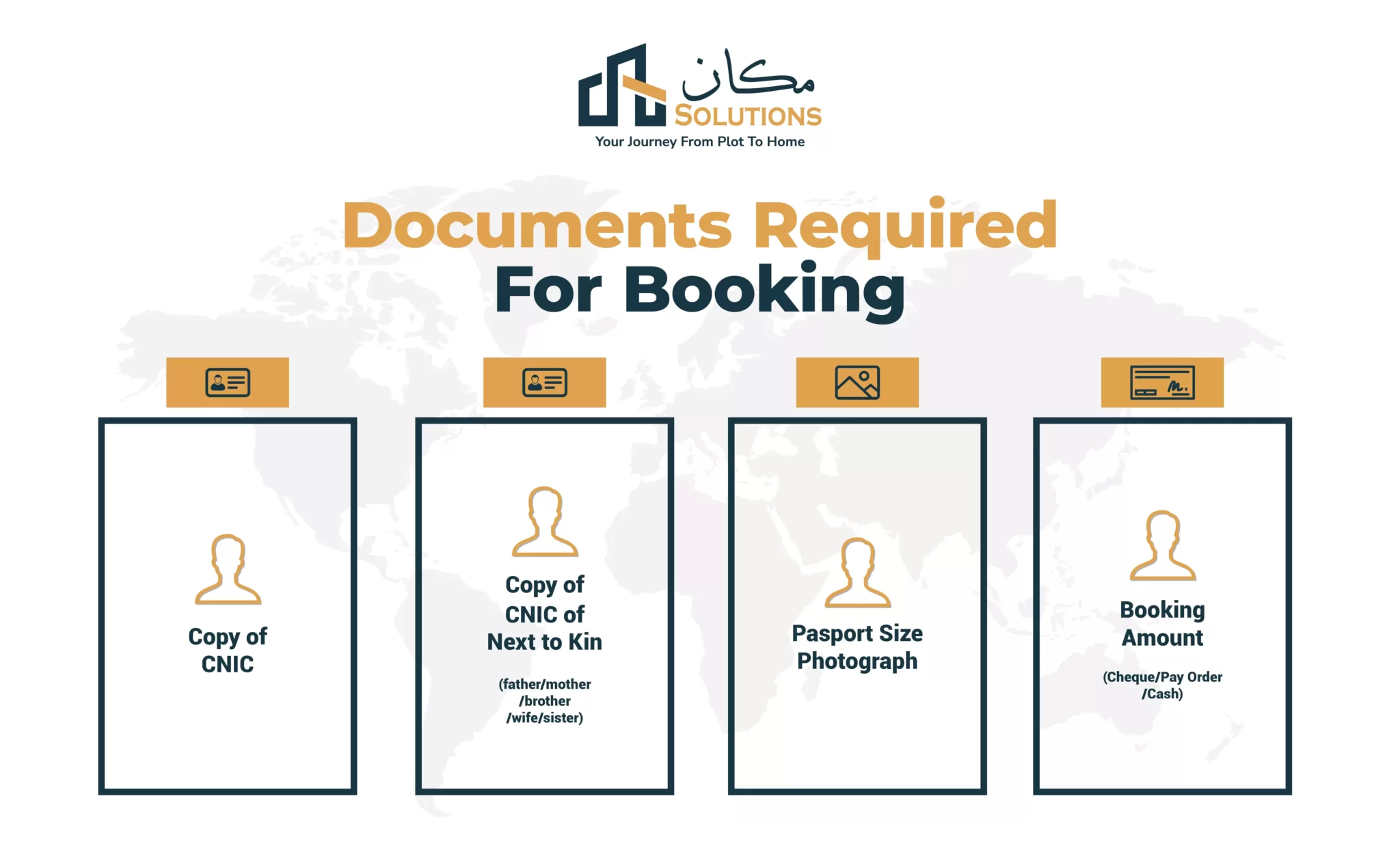 Who owns Saqlain Mushtaq Heights?
---
It is a project by Khalid Awan Associates. The company has a vast experience in property development spanning more than 15 years, and has completed numerous real estate projects that have 100% satisfaction with the customers. They are regarded among the most reliable and reputable real estate companies compared to other agents.
Khalid Awan Associates is particularly recognized for its marketing and sales skills. The most notable projects are Awan Icon Midway Commercial, Bahria Green Sector-5, Khalid Awan Heights-I, Mini Commercial, and Waqar Heights and Bahria Green Sector 5, created in collaboration with Khalid Awan Associates. Furthermore, a team of experienced and professional people is employed by this company.
The development firm grows rapidly because of its strong trust bond and openness based on high-quality properties. The highly skilled team of professionals in the company guarantees the value of cutting-edge techniques in construction, making the process thrifty and sufficient.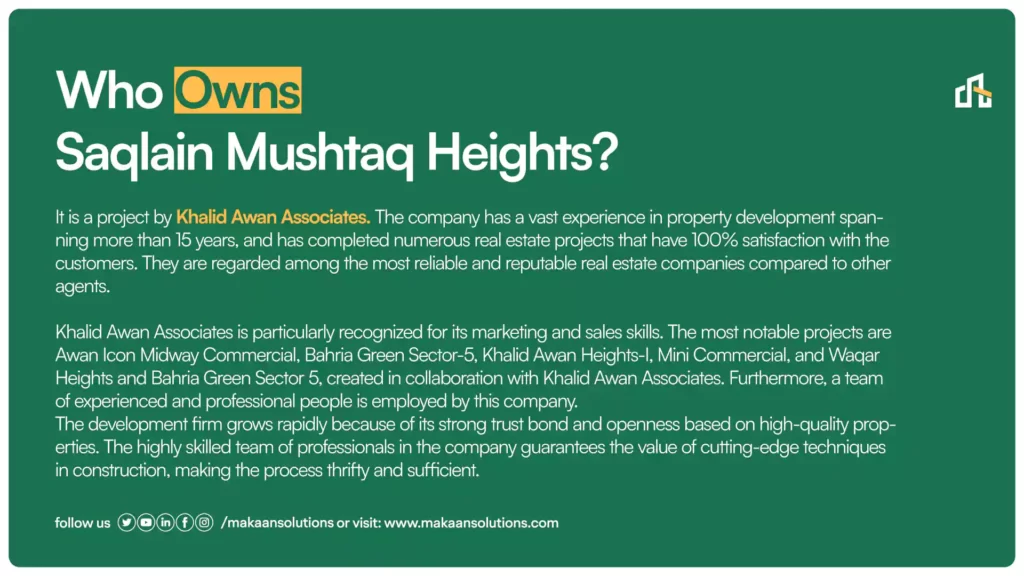 Final Thoughts
---
It is a phenomenal apartment building within Bahria Town which has elevated the lifestyle through dedicated services. Your dream of a home has come true because of the reasonable apartment rates in Saqlain Mushtaq Heights. You must book your apartment through Makaan Solutions.
Saqlain Mushtaq Heights
If you want to know about Saqlain Mushtaq Heights, contact Makaan Solutions. Our Sales Executive Officer will provide you with all the latest information. Starting from consultation to choosing the property, and from booking to owning your dream property. For further details, please do not hesitate to contact on the below-given information: