New Metro City Gujar Khan hospital earth breaking ceremony is a forward step by BSM Developers. This hospital will offer the best medicare services to the residents. A small group of very skilled individuals planned to include the best medical services in New Metro City Gujar Khan.
The CEO of BSM Developers will perform the hospital groundbreaking ceremony in New Metro City Gujar Khan on November 30, 2022, according to the most recent information.
What is the role of a hospital in the New Metro City Housing Scheme Gujar Khan?
---
Hospital is a vital facility for dealing with sickness. This medical complex in New Metro City Gujar Khan is for those who need to receive medical care. It is also very important to the neighbourhood area because a community cannot be considered complete without the best medicare. 
The hospital serves as the local hub for wellness and health care. This facility's environment serves as one of the safest and healthiest places for clients, guests, and employees.
Most of us don't fully understand a hospital's importance until we are ill. Hospitals help save a lot of lives. The best medicare facility in New Metro City Gujar Khan is for people suffering from severe illnesses, including cancer, neurological disorders, and other severe afflictions. 
There are some illnesses that have no known cure. However, hospitals have cutting-edge equipment and methods to keep people alive. This free medical facility in New Metro City Gujar Khan not only provides medical care but also contributes to the neighbourhood's overall health. 
A lot of hospitals are developing financial help programmes for those who are unable to pay for hospitalization. This makes it possible for people to receive the care they require without having to be concerned about paying for it.
It is evident that New Metro City Gujar Khan hospital earth breaking ceremony has a significant influence on the neighborhood. It ensures that residents stay solid, thriving, and healthy. In addition to treating individuals' illnesses, the medical staff educate residents on how to be healthy and free from disease. We should be appreciative that hospitals exist to make our lifestyles easier and more comfortable.
What are the Advantages of Free Healthcare in New Metro City Gujar Khan?
---
The free healthcare system brings numerous positive outcomes and benefits. Let's take a further look:
Lowers Medicare Costs:
---
Free healthcare services significantly reduce costs as compared to the free-market system with the inauguration of a hospital in New Metro City, Gujar Khan.
In essence, you won't have to be concerned about paying the doctor. You are given free access to all treatments. This implies that even those who were unable to pay the charges might still receive services of a comparable standard.
Quality and Advanced Medical Services
---
The providers of health services are constantly competing with one another. It is common that the healthcare industry has evolved into a business. Later, their objective changed as well, and they are now perceived as being more concerned with the number of patients than the caliber of their service.
Additionally, they ignore the plight of those who cannot afford it in favor of luring wealthy people who will happily pay high prices. Therefore, New Metro City Gujar Khan hospital earth breaking ceremony is a light of hope for a healthy lifestyle.
Lowers Administrative Expenses
---
In a free-market system, doctors must negotiate with a plethora of private organizations in order to get the necessary medical supplies. In a system of free treatment, the government functions as a price-controlling body. This eliminates the need for doctors to waste time talking with any private agency and allows for the bulk purchase of medications.
Improved Healthcare
---
Children need adequate healthcare because they are more likely to have difficulties and diseases. When parents are given financial incentives, kids from all socioeconomic backgrounds can access medical facilities. As an outcome, they are protected from a variety of ailments.
The hospital's earth-breaking ceremony in New Metro City Gujar Khan allows you to live healthier lives and make positive contributions to society.
Lives Savior
Additionally, this service helps to save thousands of lives. Doctors are able to identify and diagnose early signs. Numerous diseases are avoided. Additionally, many people who might not be unable to afford medical care even in a life-threatening situation can easily access hospitals for treatment.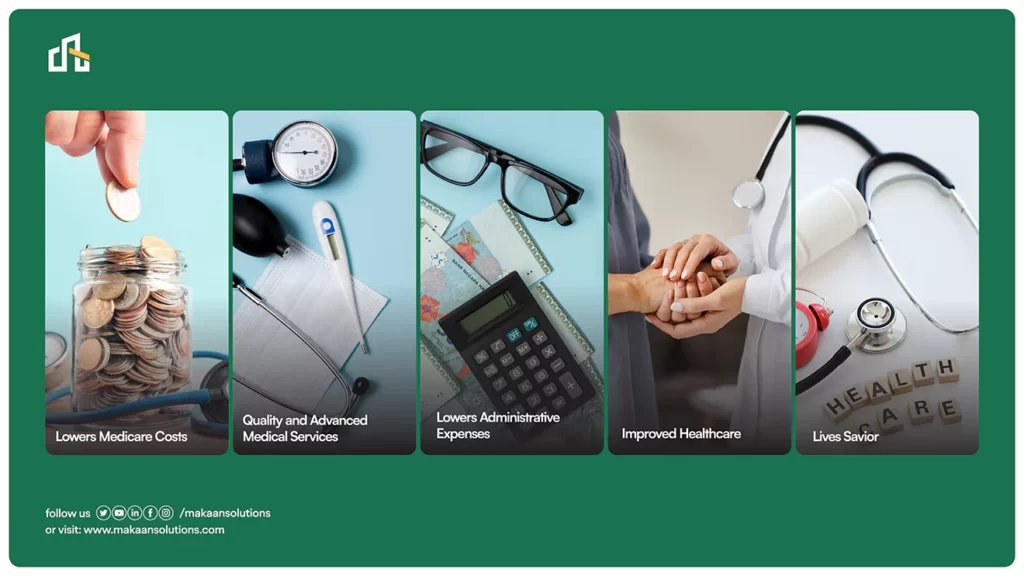 Final Words
---
It is obvious how a country's socioeconomic structure is affected by its health. Economies are stronger in nations where people can actually afford healthcare and vice versa. Therefore, New Metro City Gujar Khan hospital earth breaking ceremony is an initiative to facilitate the middle-class community.
Every citizen has access to healthcare services thanks to free healthcare. Consequently, raising human productivity will have a direct impact on the economy of the country. You can also enjoy the best medical facilities by booking your plot with the help of Makaan Solutions.
New Metro City Gujar Khan hospital earth breaking ceremony
If you want to know about New Metro City Gujar Khan hospital earth breaking ceremony, contact Makaan Solutions. Our Sales Executive Officer will provide you with all the latest information. Starting from consultation to choosing the property, and from booking to owning your dream property. For further details, please do not hesitate to contact on the below-given information: