Pine Heights Luxury Apartments is a NOC-approved community. It is a marvellous real estate venture by Paragon Builders. The luxury apartments of Pine Heights are aimed at uplifting the living standards in the most advanced city of Pakistan. It is one of the best apartments in Islamabad to offer a distinctive lifestyle.
It's a fact that residential needs are on the rise in this capital city with every passing day. Moreover, the rates of real estate properties also rise because people prefer to live in this modern city. Therefore, it is crucial for housing societies to keep affordable property to entertain the people in a better way. The luxury apartments in Pine Heights consist of the best infrastructure and construction to facilitate the residents.
Where are Pine Heights Luxury Apartments located?
---
The location of Pine Heights Luxury Apartments is awesome and has boosted the value of apartments among customers. This apartment building is located in the D-17 sector of Islamabad. The significant location of this apartment housing scheme in Islamabad enables you to experience a phenomenal lifestyle.
The management has a plan to develop a magnificent community in this exceptional location of society. Therefore, the value of apartments has increased because owners and developers have selected the perfect location. It is an amazing fact that investors and residents have taken a magnificent interest in this venture only because of its prime location.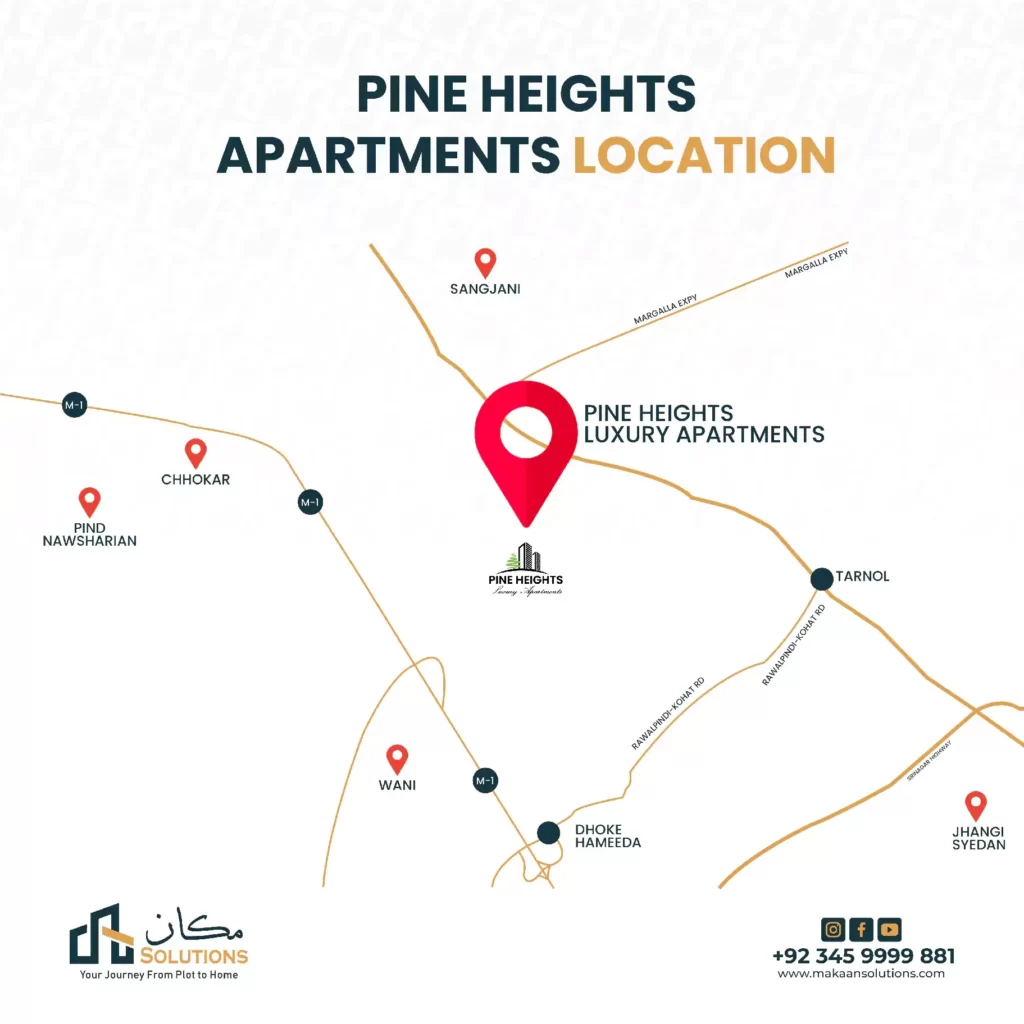 Is Pine Heights Islamabad legally approved?
---
The NOC of Pine Heights Luxury Apartments is confirmed by the Capital Development Authority. This NOC-approved residential scheme has great value in the surroundings of Islamabad and Rawalpindi. Moreover, the administration of CDA has approved the plans of layout, construction, payment, and installment for this luxurious apartment in Islamabad.
The management of CDA has authorized the construction of this apartment society according to the approved NOC. Moreover, this apartment society also includes all legal documents for the availability of Sui gas, electricity, and water. There are no legal objections to this project.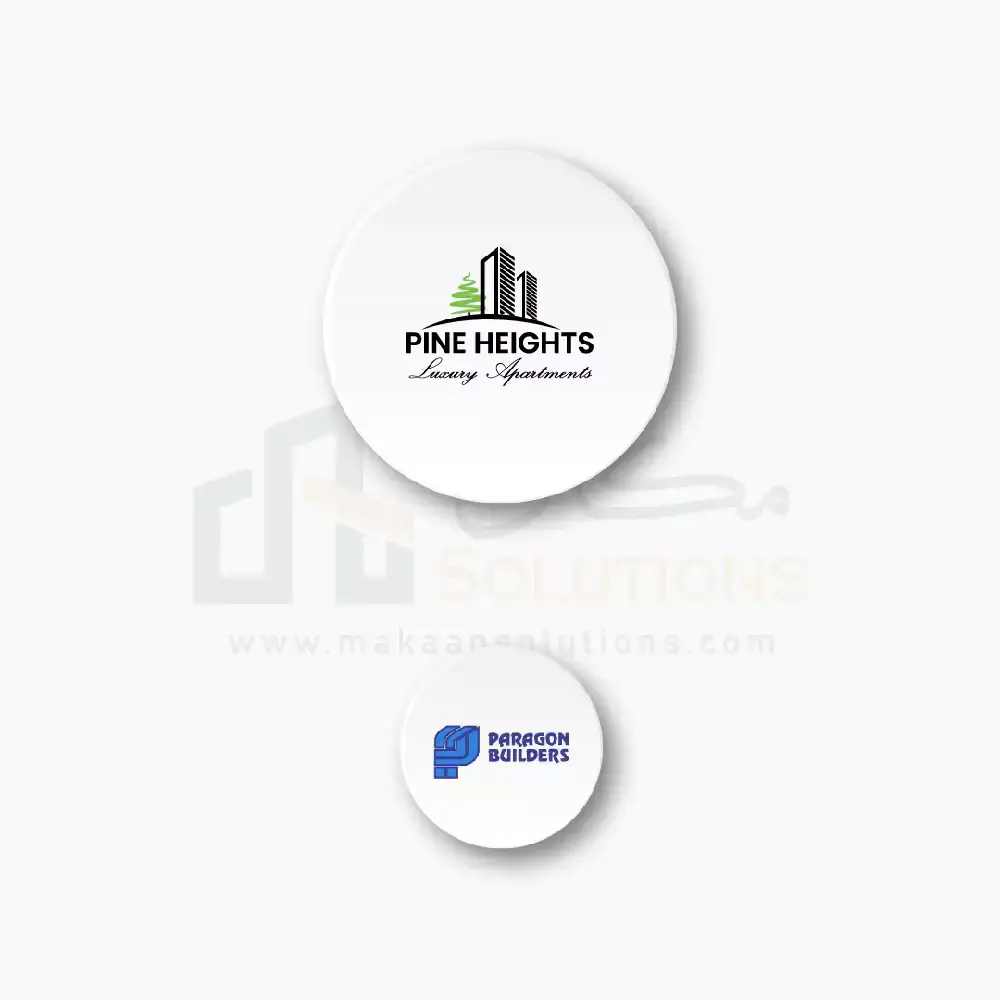 Are apartments available in Pine Heights at an affordable price?
---
The management of Pine Heights Islamabad luxury apartments comes forward with an affordable payment plan to ensure that every person can own the apartment easily. It is true that affordability has become a necessary part because it enables people to enjoy a familiar lifestyle without spending a lot of money.
It has become a flexible option for residency purposes because people can't afford to live in expensive housing societies in this time of inflation. Therefore, Pine Heights luxury apartments have become a source of affordable living in the capital city. Apart from the people who have residency purposes, several investors have also been involved in this project to earn an exceptional livelihood.
One Bedroom apartment Payment plan
---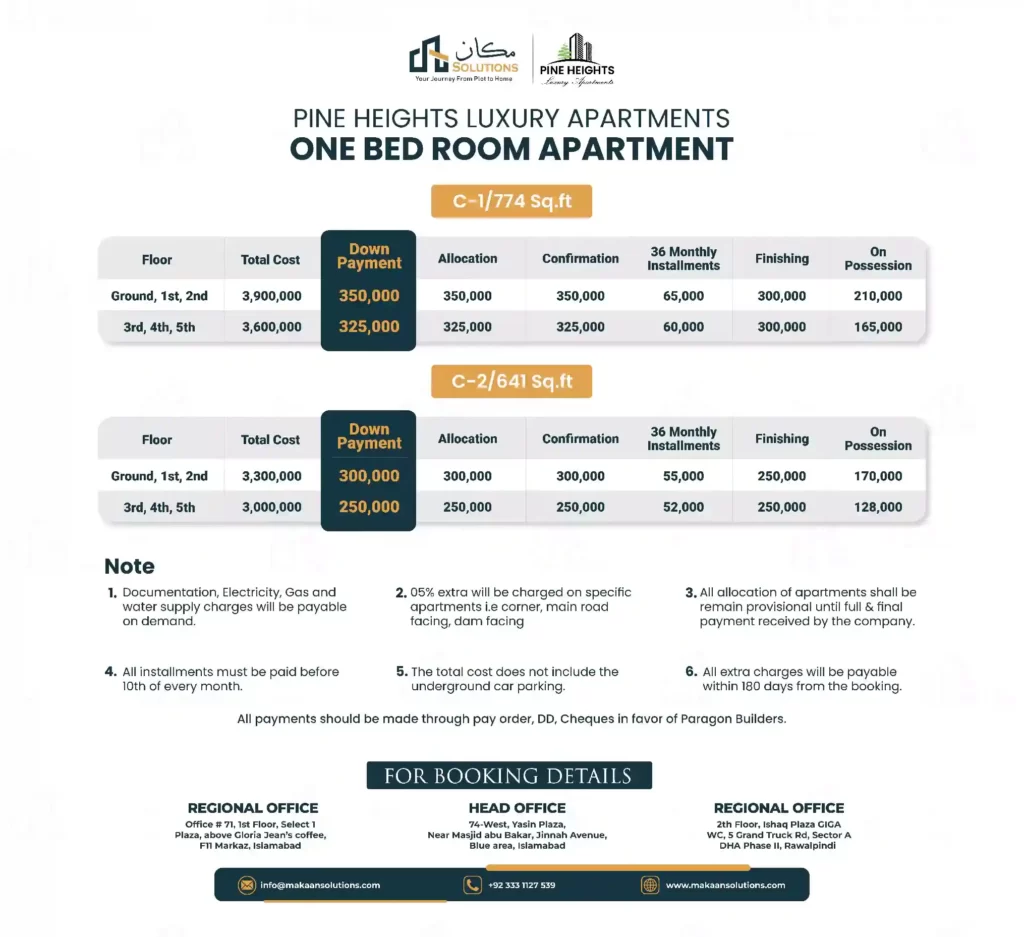 Two Bedroom apartments Payment plan
---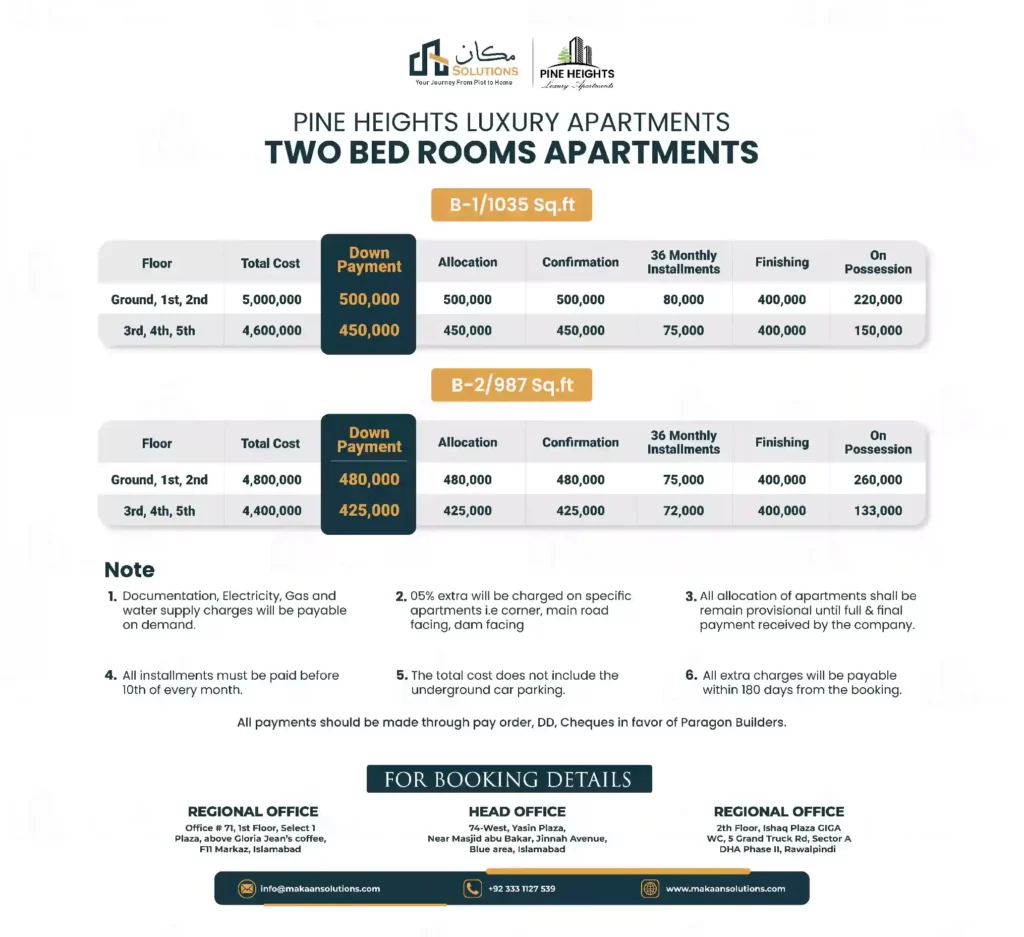 Two Bedroom apartment Payment plan
---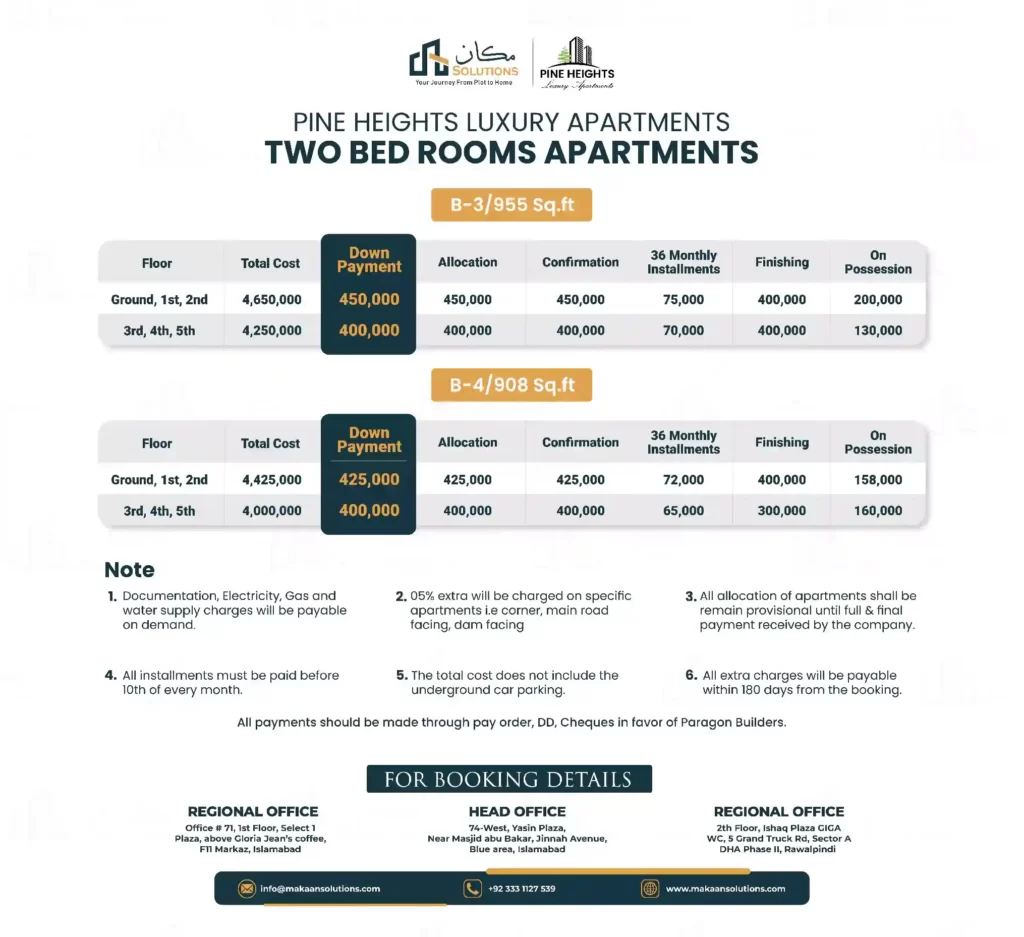 Three Bedroom apartment Payment plan
---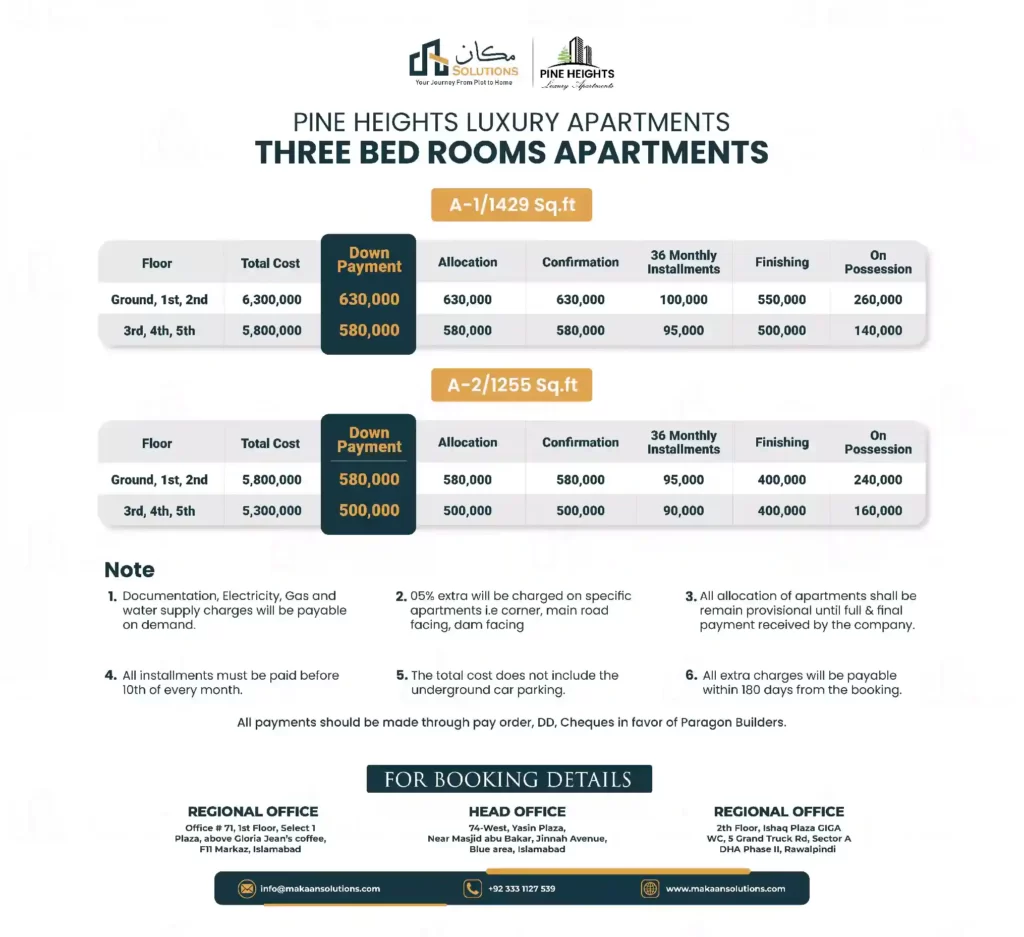 How can I book my apartment in Pine Heights Islamabad?
---
A lot of people booked their apartments because they were eagerly waiting to own their properties in this luxurious project. Now, it is your turn to become a useful member of this growing community in the D-17 sector. You don't need to hesitate because of the difficult procedure when you are ready to book your apartment.
Makaan Solutions promotes a culture of satisfaction and trustful dealing in real estate. Therefore, you can ask the experienced team of MakaanSolutions to book the desired apartment without going through the complex process alone.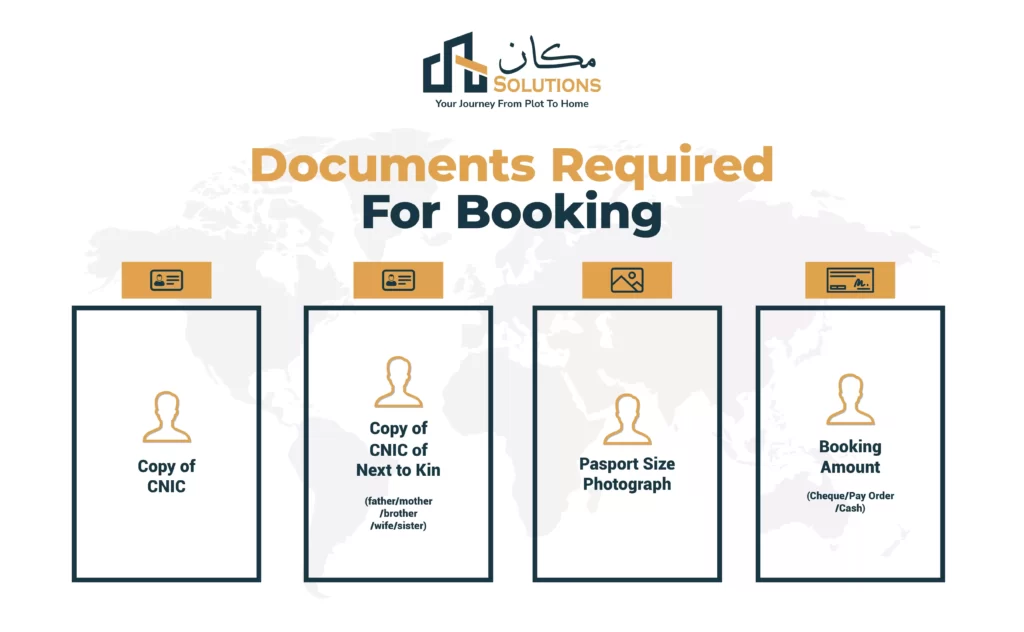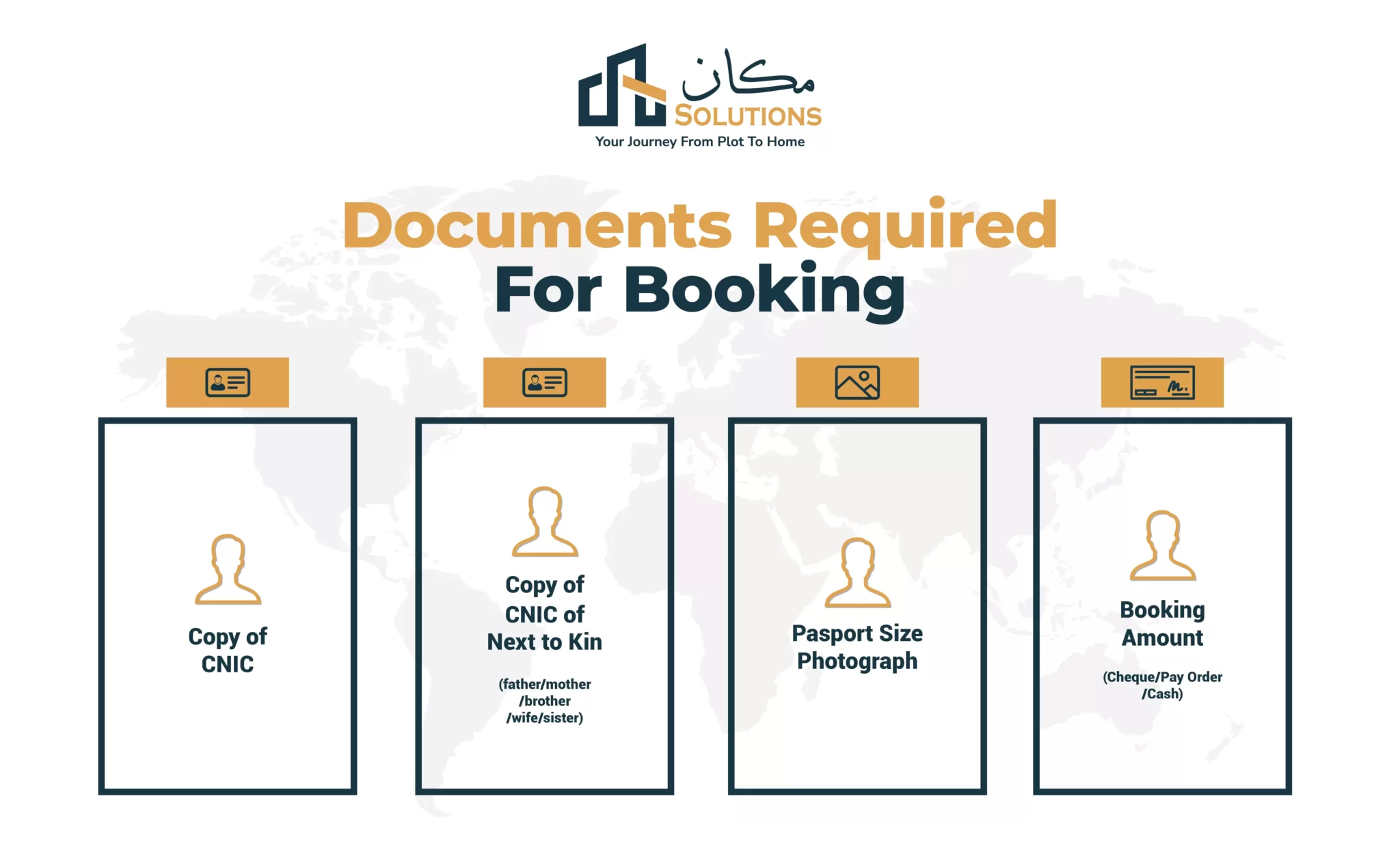 Final Words
---
The apartment lifestyle has become a new trend in Pakistan because of affordability for people who can't buy high-rated homes or plots in the country. Pine Heights Luxury Apartments are way better to live the desired life in the presence of magnificent facilities.
Pine Heights Luxury Apartments
If you want to know about Pine Heights Luxury Apartments Contact Makaan Solutions. Our Sales Executive Officer will provide you with all the latest information. Starting from consultation to choosing the property, and from booking to owning your dream property. For further details, please do not hesitate to contact us with the below-given information: