Many investors have found the last few years exciting and surprising. Every investor wants to put their money in the best investment market in a way that gives them the most money with the least amount of risk. When someone has extra money, they like to put it into the stock market or real estate, which are considered higher returns investments in Pakistan and other countries.
But as time goes on, the popular cryptocurrency has become one of the assets with the highest returns in recent years. The cryptocurrency has reached its peak in other countries and is one of the famous investments in Pakistan because of many economic factors and Covid 19.
The perspective of these three major investments before and after Covid-19. Are they good or bad for future investments in Pakistan, or is your money in real danger, like in the other countries facing crashes?
COVID 19 and the major Investments in Pakistan vs. Other Countries
---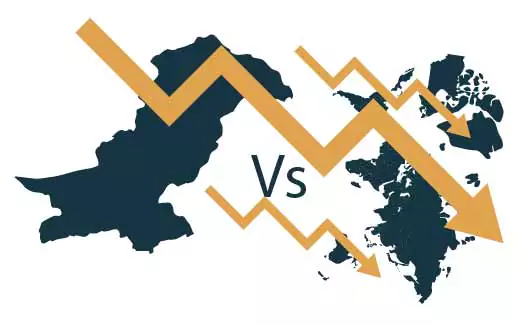 1. Stock market
---
Before the Covid, global stock markets ended 2017 at record highs. They gained $9tn (£6.7tn) in value for the year because the world economy was doing well.
Further, in May 2017, Stock Market Pakistan (KSE100) reached its all-time high of 53127.24, which is considered a good year for investments in Pakistan.
But the spread of COVID-19 has had a bad effect on stock markets in most countries. After the COVID-19 pandemic made things less stable, stock markets worldwide crashed all at once on February 20, 2020. It was over on April 7, 2020. COVID-19 made the market more unstable, which caused panic trading in many major indicators.
The Pakistan stock market dropped an average of 1500 points per day during the first few days of the lockdown in March 2020. A rise in Karachi's stock market (KSE-100 Index) was projected when the COVID-19 outbreak was declared in mid-March 2020; the index reached over 42,000 in January 2020. And that time was challenging for investments in Pakistan.
Further, during March 2020, the US S&P 500 was stopped many times when it fell by 7 percent or more.
2. Cryptocurrency
---
During the covid 19, everyone was talking about the cryptocurrency market. Even like other countries, it was also one of the top investments in Pakistan. When it comes to digital currencies, you can choose from many options. But Bitcoin is the only thing that makes news. During the Covid 19, it became well-known globally. But at the same time, a new blockchain project called Ethereum was making a lot of noise in the cryptocurrency world. Further, it was the number two cryptocurrency in the market. It can become one of the best investments in Pakistan only if people also consider it smartly.
Bitcoin went from worth $1,000 to just under $20,000 in 2017. After about four months, the price had dropped to $7,000.
When the coronavirus pandemic shut down the economic inflation, putting pressure on the U.S. dollar, Bitcoin's price started to climb faster. Since January, the price of Bitcoin has increased by more than 300 percent by December 2020. At the end of the year, the price was about $29,374, which was the most it had ever been.
3. Real estate
---
The COVID-19 pandemic greatly affected the market for homes to live in. Many metro areas saw a noticeable drop in home sales because of health concerns, orders to stay at home, and the economy. At the start of the pandemic, many analysts thought the fall in household income due to the economic downturn would have a great impact on the housing market. During the pandemic, house prices rose faster around the world. According to a measure made by the Dallas Fed's International Housing Observatory, real house prices worldwide grew from 1.8% in 2019 to 3.6% in 2020. (from 3.2 percent to 4.6 percent in nominal terms).
COVID and Real Estate Investments in Pakistan
---
Pakistan's inflation rate was 9.4% in March 2019, up from 8.2% in February and 3.2% in March 2018. Since November 2013, this was the most extensive reading. This year was the history of real estate investments in Pakistan.
But, the low-interest rates and the expectation that they will stay low for a long time have also impacted rising house prices. Many academic studies have shown that house prices tend to go up when mortgage interest rates go down.
This link between interest rates and house prices may have been made stronger by the pandemic. Because people were forced to save money, and interest rates are so low, investing these savings in real estate has become even more appealing.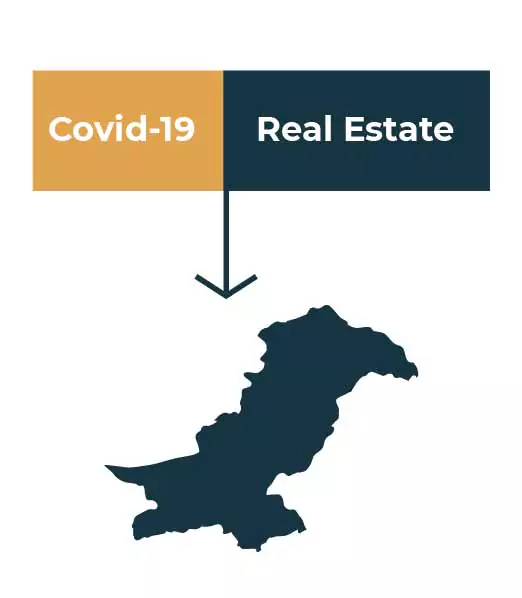 After COVID-19 Crashes of Major Investments in Pakistan vs. Other Countries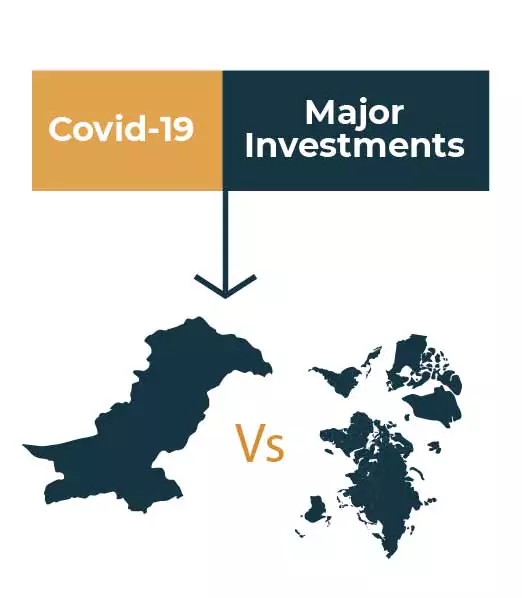 Stock Market Crashes
---
The S&P 500 is down about 20% in 2022 after COVID. And it is on track to have its worst first half of the year since 1970 when it fell 21.1%. At the same time. So, both the Dow and the S&P 500 are on track to have their worst quarter since 2020. The next three months will be the worst for the Nasdaq since 2008.
The Hang Seng index in Hong Kong, the Nikkei 225 in Japan, and the Kospi in South Korea all fell more than 3%. As a sea of red swept through global risk assets, European stocks also fell. By early afternoon, the pan-European Stoxx 600 had lost 2%.
The Pakistan Stock Exchange 100 index fell by 1,447.67 points, or 3.23 percent, to 43,393.14, its lowest level since March 22.
Pakistan's stock market fell more than 3% on Monday, the biggest drop in a single day in five months. The rupee continued to lose value against the dollar as doubts grew about the new government's plans to get an IMF program that had been put on hold.
Mohammad Sohail, CEO of Topline Securities, said a delay from the IMF, and a lack of clarity about the new government's economic plan. And a rise in political tension is bad for Stock investments in Pakistan.
Cryptocurrency Crashes
---
In 2021, the price of Bitcoin doubled, but after COVID in January 2022, there was a big drop that wiped out almost all of the gains from the year before. In the first half of 2021, Bitcoin soared to a new all-time high of over $64,000. It then fell back down to below $30,000 in the summer. In November, Bitcoin reached a new all-time high of over $68,000. But by January 2022, it had fallen back below $35,000. Some experts still say that the price of Bitcoin will go over $100,000. They say it's more a question of when it will happen.
Real Estate Crashes
---
Globally, Since 2020, buyers have been hurt by a lack of homes for sale, fierce competition, and huge price increases. Quickly rising mortgage rates make buying an affordable home even harder.
Most experts think home prices will go up for the rest of the year because of the fundamental imbalance between supply and demand in the housing market. Fannie Mae thinks that prices will go up by 10.8 percent in 2022. But they also think that in 2023, prices will only go up by 3.2 percent. The average house price in 56 countries and territories worldwide went up by 10.2% in the year leading up to March 2022.
Crashes of Real Estate investments in Pakistan: True or Fake?
---
The real estate Pakistan business is usually good because it makes steady money and grows quickly. But now the prices are going to be high for many reasons. The economy is going down, new property tax laws, higher interest rates, and Benami assets confiscation. And the real estate investments in the Pakistan market are predicted to be down.
In the past years, the government used to be okay with black money, which made up about 70% of Pakistan's GDP. But now it's not okay at all. This year, the government has changed it.
Everyone has to pay their taxes and show proof of their income. As a result, rebalancing has made things worse for the whole economy.
The problem is that even simple single-family homes cost as much as fancy ones did a few years ago. This means that buyers have to wait for more homes to come out to make real estate investments in the Pakistan market or move to a cheaper area.
Final words
---
Most investors still think that coronavirus won't cause a global recession. And only about a third of them have changed their portfolios for the risks of the disease. There are always ups and downs on the way to success. We all agree that these three investments are the most important for the future. These are not only famous for their investments in Pakistan but also in other countries.
As you see, it is not only Pakistan that is facing the crash issues on these three high returns on investment. But these are hit globally.
Investing isn't bad, but you need to pay attention, have the right attitude, and be smart. Further, we know that not taking any risks is the biggest risk. Things might go wrong for a while, but they probably won't go wrong forever.
The stock market, Cryptocurrency, Real Estate Investments in Pakistan
If you want to know about the Stock market, Cryptocurrency, and Real Estate Investments in Pakistan, contact Makaan Solutions. Our Sales Executive Officer will provide you with all the latest information. Starting from consultation to choosing the property, and from booking to owning your dream property. For further details, please do not hesitate to contact on the below-given information: