Are you looking for a government housing society to buy a plot to avoid the chances of fraud and other problems? Defence Housing Authority is the most famous government-based housing project in Pakistan by the Armed Forces. DHA Islamabad Phase 9 is a new phase introduced by DHA. This phase inherits the qualities of excellent facilities and a magnificent lifestyle in Islamabad.
Phase 9 is distinctive from other phases of DHA Islamabad-Rawalpindi with modern architectural design and amazing sectors to attract people with a residential plan or business plan. Therefore, local and overseas Pakistani are showing a great interest in this new phase of DHA Rawalpindi-Islamabad. Moreover, it is a NOC-approved housing society and Phase 9 doesn't need a separate NOC approval.
When people think about buying a plot in any society, they always want to know about the owners and developers of society for their reliability and satisfaction. DHA is a project of Armed Forces Pakistan. This project initially started to facilitate the armed community with an international lifestyle. However, the management later decided to facilitate both the armed and civil communities.
The developers have the main role in the success of every real estate project such as the housing society in Pakistan. Habib Rafiq Private Limited is a giant in the housing projects of Pakistan. This experienced development group has done several successful housing projects across Pakistan. Habib Rafiq group is the official development partner of this iconic DHA Phase 9 Islamabad.
DHA Islamabad Phase 9 Location
---
The location of every property matters a lot in terms of the master plan and payment plan. A property in a prime location will have more price and a magnificent layout plan than a property in a normal location. Therefore, DHA management in Islamabad always gives magnificent value to the location of different phases. Every phase has a prime location with flexible access points in Rawalpindi and Islamabad.
The location of DHA Phase 9 Islamabad is near Capital Smart City Islamabad on M-2 Motorway. This location adds more value to DHA Phase 9 because it is near modern housing societies. The location is best for living in an eco-friendly and beautiful environment surrounding the best neighborhood. 
Nearby Phases
These DHA Islamabad phases are more near Phase 9: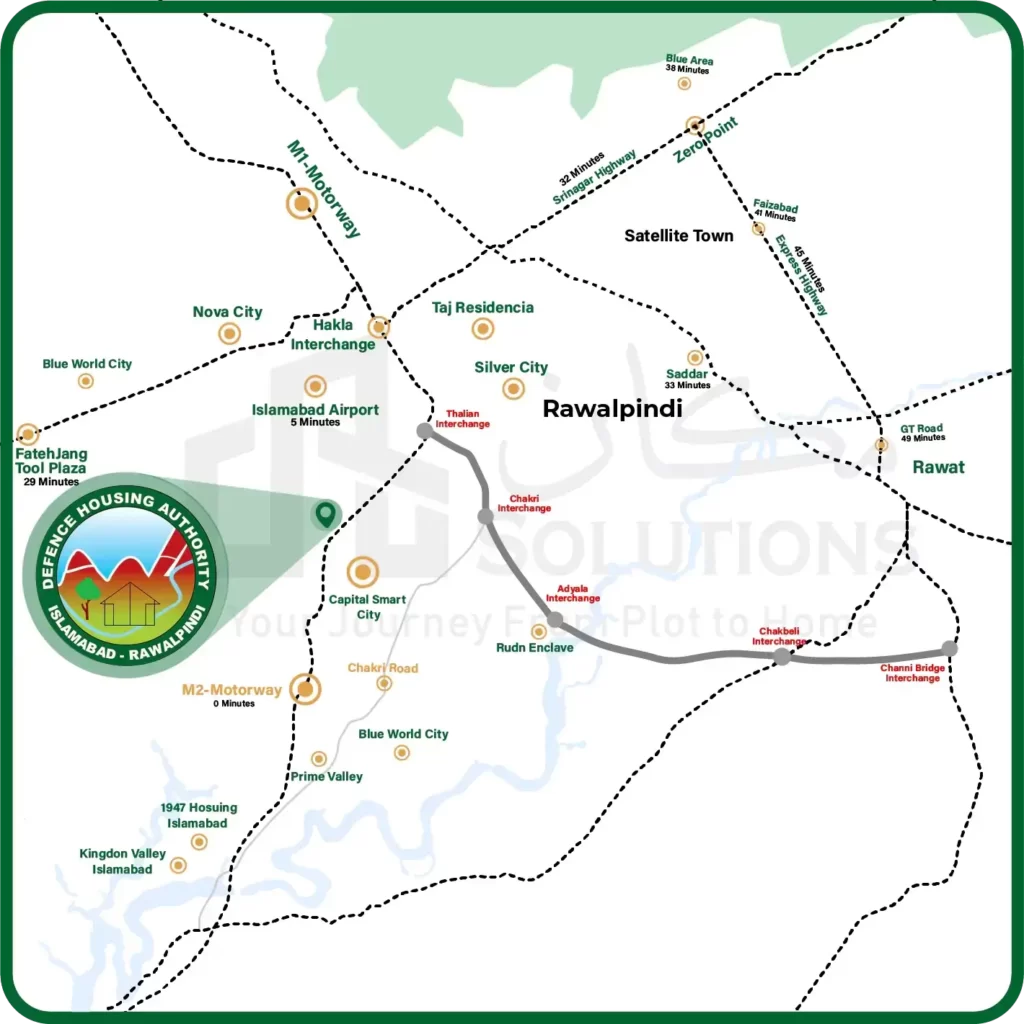 DHA Islamabad Phase 9 Master Plan
---
Master is usually known as a long-term visual document with a magnificent layout plan to show the plot sizes and future development. Therefore, the master plan includes a detailed overview of any society. When you are going to invest in society, analyzing the master plan is one of your top priorities.
DHA 9 is the newest phase of the Defense Housing Authority Islamabad. Therefore, an experienced and the best team has designed the master plan of DHA Islamabad Phase 9 for the flexibility of people who are looking to buy their plots in this DHA Islamabad Phase 9. The master plan gives confidence and reliability to investors. 
Layout Plan
---
A layout plan is a crucial part of a master plan that describes the complete location of society including different blocks, types, and sizes of plots, entrance and exit points, streets, roads, parks, and landscaping. Therefore, you need to check the layout plan before investing in the property.
The layout plan of DHA Islamabad Phase 9 is a visual deployment of this newest phase including different types and sizes of commercial and residential plots. As the location is on M-2 Motorway, this phase is grabbing the attention of potential clients. The layout plan is giving you an opportunity to analyze the plots and make a quick decision to buy plots.
– Residential Plots
When you are living in a highly populated area and facing different problems due to inappropriate location. You need to move into a society where you don't face different challenges and proceed with a peaceful personal and professional life. Residential plots in DHA Islamabad Phase 9 are giving you a premium opportunity to get your residential plot in the beautiful and eco-friendly environment of DHA.
– Commercial Plots
When you are thinking of expanding your business, you need to do business in a location that can bring a huge profit. Commercial plots have magnificent importance in every society, especially DHA. Commercial plots in DHA Phase 9 Islamabad are a great source of boosting your business in the latest phase of world-class society.
Total Area
DHA is developing the latest phase 9 on the M-2 Motorway in the neighborhood of Capital Smart City Islamabad. The society has acquired more than 15,000 Kanals of land for the development of a magnificent phase with a beautiful combination of residential and commercial plots to enable a luxurious lifestyle with great business opportunities. 
DHA Islamabad Phase 9 Payment Plan
---
It is a reality that everyone can buy a golden property at a reasonable price that looks impossible in the real estate world. However, you have a chance to buy the golden property at a reasonable price. The payment plan for DHA Islamabad Phase 9 is very affordable as the phase is in its initial stage.
Phase 9 has the easiest payment plan with a flexible installment plan according to the type and size of available plots in DHA Islamabad Phase 9. The management wants to attract investors and the civilian community to buy plots in this society to enjoy the world-class facilities. The payment plan for different plots is given below:
The price for 1 Kanal plot in DHA 9 is Rs 2,50,00, 000 for residents who want to buy their plot in this society. However, the price for 1 Kanal plot in DHA 9 is 1,50,00,000 for land providers and land providers can get the plot file from the DHA office Islamabad.
Which is the best phase in DHA Islamabad for booking a plot?
---
Phase 9 is the best ever phase in DHA Rawalpindi-Islamabad for booking a commercial or residential plot at a reasonable price. 
Plot Booking Procedure in DHA Islamabad Phase IX
The plot booking procedure is simpler for both residential and commercial plots in Phase 9. These are steps for booking a plot with the help of Makaan Solutions:
Fill the application with the help of an experienced team
Bring two passport-size photographs and copies of CNIC
Submission of application to DHA management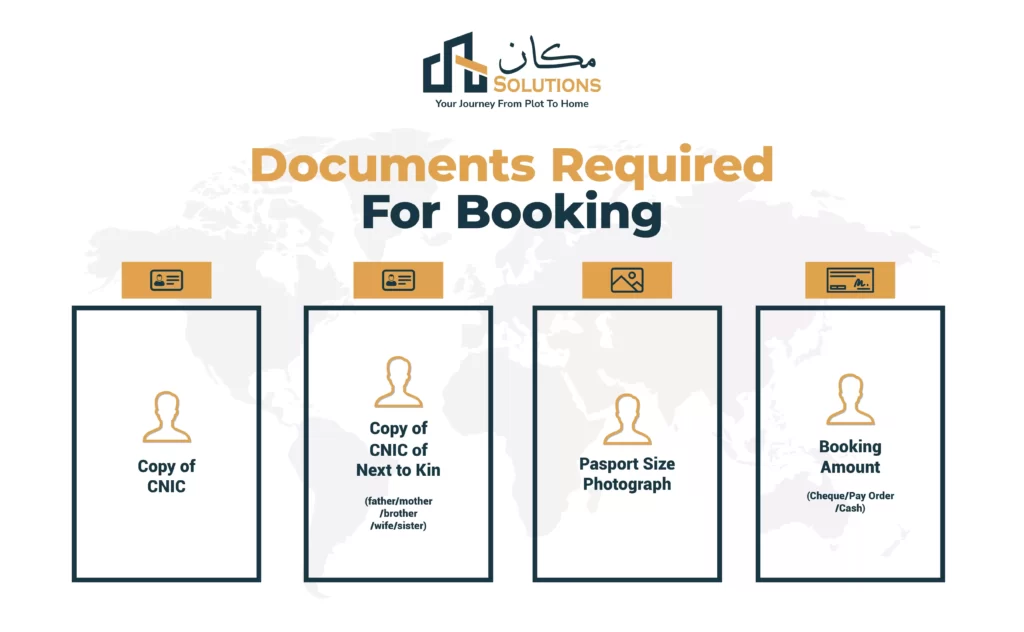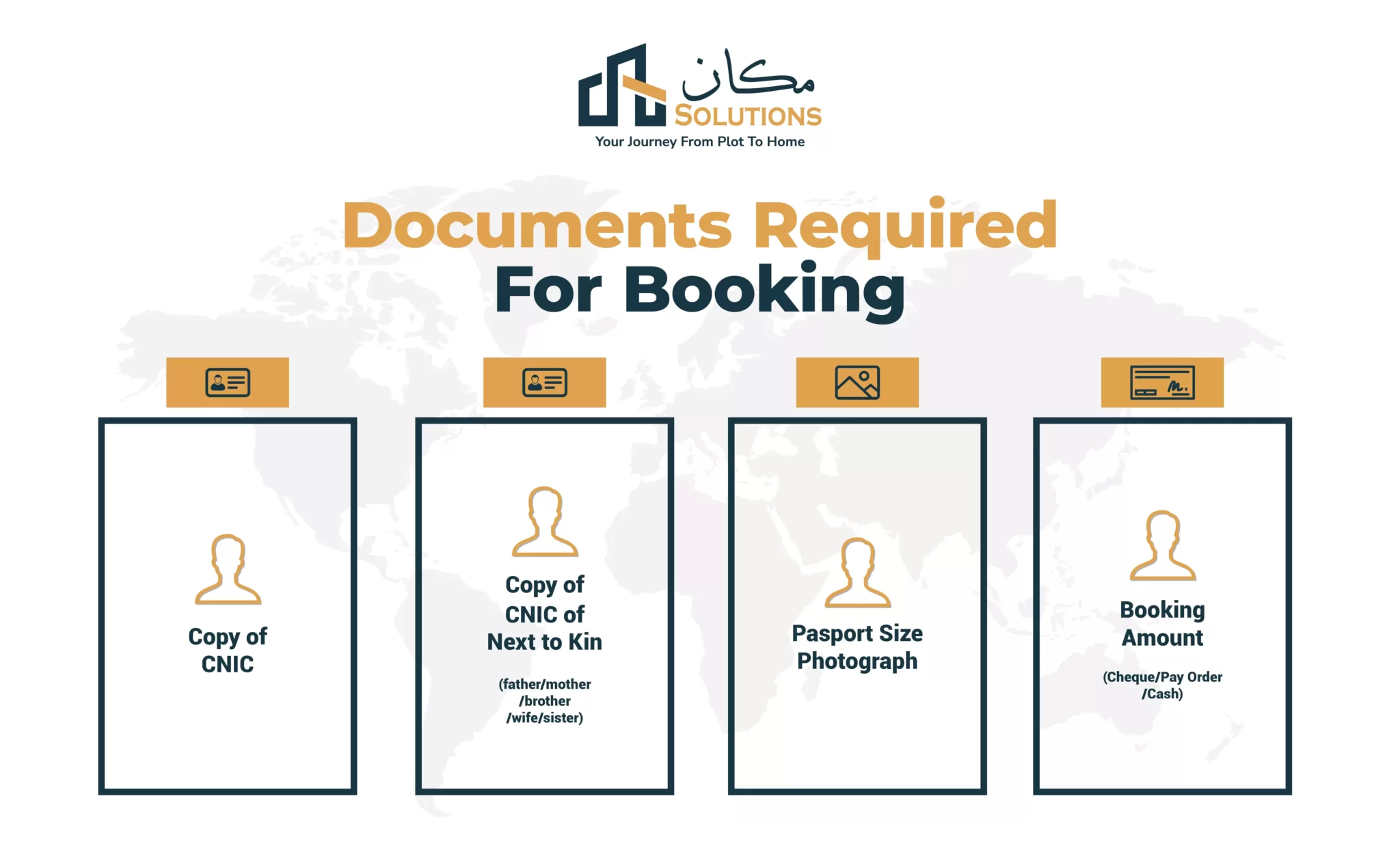 DHA Islamabad Phase 9 Facilities
---
Facilities are particular equipment and services to help the residents and businesses to grow in a peaceful environment. Therefore, facilities are important for every society including the DHA society project. However, DHA also aims to provide distinctive and elegant facilities for every phase. These are available facilities in DHA Islamabad Phase 9:
– Educational Institute
DHA, which is a name of world-class education, has an in-line syllabus with Cambridge International Examination (CIE). CIE has the modern education standard to facilitate the students. Therefore, DHA educational management aims to provide the best education to residents of Phase 9.
– Health Services
Only healthy residents can make a healthy community live in a peaceful environment of society. Therefore, health service is an essential part of every community that makes it distinctive from other societies. Therefore, management is introducing world-class health services to DHA Islamabad Phase 9.
– Family Park
Park is a greeny place to help visitors to release their stress and feel relaxed to proceed with daily tasks efficiently. Therefore, DHA always tries to facilitate the residents with the best parks in different phases. Moreover, family parks are always best because you can enjoy nature with your family and it is good to spend your time with your family in the family park of Phase 9.
– Shopping Mall
At present, both men and women love shopping at any cost. Therefore, society has a plan to build world-class shopping to enable the residents to have the best shopping experience. You can purchase different products at a reasonable price.
– Security
Societies with modern security systems encourage both investors and residents to buy plots because everyone wants to proceed with their lives in a secured environment. Therefore, DHA is a prominent society when it comes to exceptional security services because DHA always gets the services of their retired armed forces. In this way, DHA Islamabad Phase 9 has enriched the security system for businesses and residents.
– Sports Ground
The residents' fitness is important to consider when you are developing a new phase to enlarge your society fulfilling your customers' needs. To help the customers with fitness maintenance, it is important to build a sports ground to encourage them to play some healthy games and sports.
– Electricity
There is no concept of living in a society that doesn't have a smooth service of electricity to its customers. Therefore, it is the basic service for everyone that wants to boost its value in the fastest way. As DHA is the best and giant housing project to serve people around the world, management provides the best ever electricity services to DHA Islamabad Phase 9.
– Gas
Sui Gas is the largest gas pipeline around Pakistan to facilitate the Pakistani nation because it is the primary need of every business and residential user. Therefore, society always aims to provide a continuous supply of gas to every single resident of different phases. Defence Housing Authority Rawalpindi is also providing the magnificent service of gas to their respective community members.
DHA Islamabad Phase 9 Development Work Status
---
DHA Islamabad is already serving the nation, especially residents of Rawalpindi and Islamabad with eight phases to give them a magnificent experience of the lifestyle. Phase 9 is the latest addition to fulfill the needs of people who are in search of a community to enjoy modern life standards within Pakistan. The development work in DHA Phase 9 Islamabad is in process and developers are working tirelessly to complete this project as soon as possible.
Conclusion
---
Phase IX is a new phase in DHA Islamabad that is going to establish quality standards in every aspect of life. As DHA is known as the best housing brand due to reliable owners and developers, people tend to get their dream plots in the heart of Phase 9 Islamabad.
When looking at DHA Islamabad Phase 9 in terms of future prospects, it is going to be a life changer for several people who are facing financial problems. When you make an investment in this project, you are going to get a huge profit within a few of buying your property. Makaan Solutions is a platinum partner of New Metro City Gujar Khan providing help to the clients to easily book a plot in Phase 9. Moreover, you can also get assistance in Bahria Town, Rudn Enclave, Citi Housing Kharian, New Metro City Kharian, Nova City, and Kingdom Valley.
FAQs About DHA Islamabad Phase 9
1. Is DHA Phase 9 officially launched in Islamabad?
DHA management will launch Phase 9 in the first quarter of 2023.
2. Is pre-booking open for DHA Islamabad Phase 9?
Yes, pre-booking is open for DHA Islamabad Phase 9. So, you can book your plot in residential or commercial areas.
3. What is the top real estate company in Pakistan to get services for investment in Phase 9? 
Makaan Solutions is a top real estate company in Pakistan that is serving the clients who are looking to invest in Phase 9.
DHA Islamabad Phase 9
If you want to know about 3 new property taxes to impose in the budget 2022-2023, contact Makaan Solutions. Our Sales Executive Officer will provide you with all the latest information. Starting from consultation to choosing the property, and from booking to owning your dream property. For further details, please do not hesitate to contact on the below-given information: