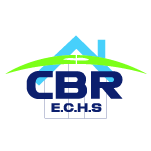 CBR Town Phase 2
developers and owners of CBR Phase 2 are the authority of CBR that has already executed a brilliant project in the form of CBR Phase 1.
CBR Town Phase 2 Rawalpindi
---
CBR Town Phase 2 is a phenomenal extension of CBRECHS with a premium location on the Thalian Interchange. Moreover, CBR Town Phase II is a master-planned society to enhance the lifestyle. The affordability of this residential project has caught people's attention with extreme inflation. Therefore, Phase 2 of CBR Town has become a flash of hope for the lower-class community of Pakistan.
The Central Board of Revenue has started this CBR housing society to facilitate every citizen of Pakistan, especially people of joint cities. It is an older and famous housing society that has Phase 1 in the neighborhood of Soan Garden, which is easily accessible through Islamabad Highway. The management has started Phase II of CBR Town after the magnificent success of Phase I.
CBR Town Phase 2 Location
---
The location of CBR Town Phase 2 is in Kot Kohlian near the interchange of Thalian. Moreover, it is located near Islamabad International Airport and M-2 Motorway. The flexibility of location has made it a hot cake for investors who always go for profitable properties for a higher ROI.
Every person in real estate gives first priority to the location of a property before investing with the firmness of profit. The CBR management has worked magnificently to retain the perfect area for the purpose of the best experience of accommodation. Moreover, this housing society is open for every person to live in a phenomenal environment.
CBR Town Phase 2 Nearby Landmarks 
The Central Board of Revenue Phase 2 is near the following places:
Blue World City
Kingdom Valley
Thalian Interchange
M-2 Motorway
New International Airport
CBR Phase 2 Access Points
CBR Phase II accessibility is given below:
Five minutes from Islamabad International Airport
Thirteen minutes from M-2 Motorway
Twenty minutes from Faizabad
Twenty-three minutes from Kohat-Rawalpindi Road
Twenty-five minutes from N-80
Twenty-seven minutes from Ring Road
Thirty minutes from Blue Area
CBR town Phase 2 NOC Approval Status
---
Legal housing projects have top-notch value in real estate because people believe in NOC-approved societies to buy their desired properties. When you look at the legal status of Phase II, you will be pleased that the NOC of CBR Phase 2 is authorized by RDA. Therefore, you can also check out the NOC for this residential project on the official website of Rawalpindi Development Authority.
CBR town Phase 2 Payment Plan
---
The price of plots matters when you are looking to own real estate property. It is essential for you to have an idea of plot rates in the specific housing society. The payment plan of CBR Phase 2 has been launched for ease of customers. Now, middle-class people can also enjoy world-standard facilities at affordable rates.
What is the plot booking procedure in CBR Phase 2?
---
Although the booking process is simple for those who are already familiar, it can be confusing for others. We recommend that you call us to make a booking.
To reserve a plot in CBR Phase 2, please visit our booking office with the following:
Two copies of CNIC
Two copies of CNIC of next kin
2 Passport size pictures of the buyer and next kin
NICOP
Fill out the form
Please attach all required documents with the form
Down payment can be made by cheque or cash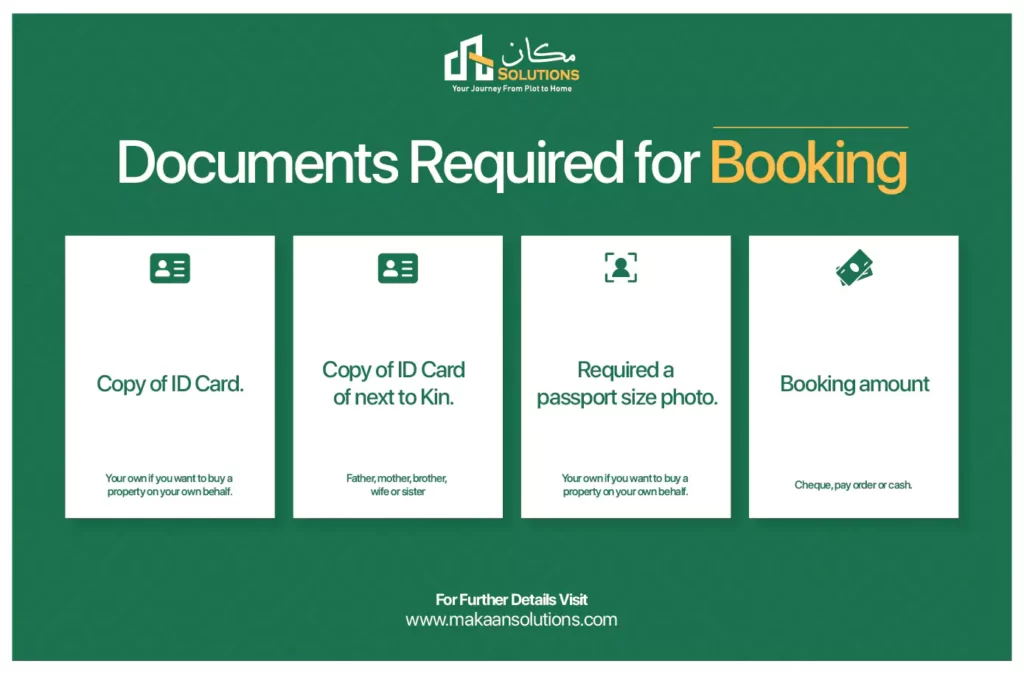 Benefits of booking in CBR town Phase 2:
---
Every investment in a real estate project brings a lot of prominent benefits for people who want to get a high yield of profitability. Therefore, you must check the burning advantages of buying a plot in CBR Phase II.
Financial Independence
When you want to double your money, you must know the most profitable business, such as investing in the residential or commercial area of this housing society. You are going to enjoy financial independence by making the investment on time.
Passive Income
Every person in this country always thinks about a passive source of income to fulfill everyday needs but is unable to find a reliable source. Don't worry; you have a good chance to invest in CBR Phase 2 to make a source of continuous earning that keeps you away from the financial crisis.
Manageable
People hesitate to start a business because of their regular job, which is their comfort zone. Therefore, they think that money can be lost by investing in a business and complex manageability. You don't need to manage anything by purchasing a valuable property in this residential project.
Valuable Asset
A lot of Pakistanis always dream of owning assets in this beautiful country, but they struggle because of the inflation rate. Sometimes, an opportunity always comes to fulfill your desire to have a real estate asset. You can own an asset in the real estate because residential and commercial plots are for sale in CBR Phase 2.
CBR town Phase 2 Owners & Developers
---
The developers and owners of CBR town Phase 2 are the authority of CBR that has already executed a brilliant project in the form of CBR Phase 1. They have made a magnificent and valuable decision to enhance their dedication by offering another opportunity to the middle-class community to purchase their plots.
The developers of CBR housing society have done phenomenal work in Phase 1, and they are going to execute their plans well to improve the living standards in this phase too. Moreover, the management has shown a phenomenal approach to facilitating the customers in every area of this society.
CBR is a popular housing project that facilitated the investors in the previous phase. Now, the owners are ready to facilitate the existing and new investors in this phase. The management is very keen to provide world-class infrastructure in this phase to attract potential people who want to live in a secure society. The owners and developers are sure that every plot in the CBR society becomes a valuable property for the customers.
CBR Phase 2 Master plan
---
An experienced team has developed a stunning master plan for CBR Phase 2 to enable the developers to start their development work in the presence of architects and planners. This residential society includes an area of more than 3000 Kanal, according to the layout plan. The development team has worked to execute the development to fulfill international standards. This phase will be functional in the upcoming days.
Phase 2 is aimed to offer a distinctive experience of constructing commercial and residential plots. The playgrounds, parks, hospitals, and educational institutes are part of the master plan. The wide streets and roads offer an exceptional living standard in an eco-friendly environment.
CBR Phase 2 Blocks
---
CBR Phase 2 blocks are very crucial in helping the customers to choose their plots in the desired location.
Overseas Block
Executive Block
Prime Block
Block A
Block B
Block C
Block D
Block E
Block E
Block F
Block G
Block H
Block I
Block J
CBR Phase 2 Plots Sizes
---
There are residential and commercial plots at a reasonable rate.
Residential Plots
The residential plots for sale in CBR Town Phase 2 are in the following categories:
25 X 45
30 X 70
35 X 65
50 X 90
Commercial Plots
The commercial plots for sale in CBR Town Phase 2 in the following categories:
CBR Town Phase 2 Development Status
---
The well-known developers have started the fantastic development work in Phase 2 of CBR society. There is a fast and phenomenal development status in this residential project. They are utilizing the exceptional experience of architecture and engineering to ensure outstanding infrastructure within the society for potential clients.
The management started this project with the idea of facilitating every customer according to world-class standards. This phase will be completed within the upcoming days according to the developers' commitment. Moreover, it is a fantastic plan to expand this phase of society gradually.
Facilities & Amenities  
---
Every society tries to bring comfort to the residents' lives by offering the best services within the boundary wall to enable them for a better lifestyle. The purpose of providing modern facilities and amenities is to improve living standards and fulfill residents' needs within society.
Eco-Friendly Environment
The housing society offers a magnificent eco-friendly environment to bring peace to the residents' lives. This society is away from the terrifying traffic and noise of the main city.
Security 
The security system is the main concern for management that is aimed to provide exceptional safety to the residents. The installation of powerful CCTV cameras showcases the dedication of developers toward protection.
Education & Health 
Health and education have crucial roles in the development of a healthy and educated community. Therefore, the management has given value to the international standard of education and health within the premises of CBR society.
Gas & Electricity 
Electricity and gas are the most demanding facilities in residential and commercial areas. It is also a fact that the value of society depends upon the providence of basic facilities. Therefore, CBR management has made sure to offer a seamless supply of gas and electricity.
Parks & Playgrounds 
The developers are aware of the importance of playgrounds and parks in society. They always want to build an active community. Therefore, this facility will help the residents to release their stress and enjoy various games.
Conclusion
---
CBR Town Phase 2 is a phenomenal project to provide more valuable services to customers. Basically, it is an extension of CBR Town Islamabad. Therefore, it has become the best residential project for investors and end-users. You can also invest in this phase through the consultation of Makaan Solutions, which also deals in the New Metro City Gujar Khan and Lahore Smart City.
[elfsight_whatsapp_chat id="1″]