The real estate market has grown over the years. There are a lot of Pak properties that are searched by local as well as overseas investors. Therefore, a lot of investors have conducted real estate property research before making an investment. Real estate has become the most profitable business in Pakistan.
The different residential ventures across the country offer financial security with high returns through secured investment. There is a high demand for Pak properties because of the high ROI due to increasing property rates in Pakistan.
Top Pak Properties For Profitable Investment?
---
The residential projects include Pakistani properties that enable the investors to earn a good profit. Let's have a look at the real estate projects that helped customers to get magnificent profitability in 2022:
---
DHA is a world-class housing project in Islamabad for the people of Pakistan. The prime location with the amazing infrastructure has made this project familiar within no time. This iconic residential project ensures great security and luxury for the high-standard lifestyle. Moreover, it is the most searched society in Pakistan on Google. The investors earned a handsome amount of profit by investing in this society in 2022.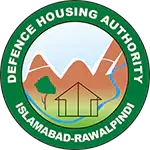 Moreover, it is the most appealing housing project to both local and overseas Pakistanis because of its valuable Pak properties. There are international-standard hospitals, colleges, schools, Golf courses, lakes, green belts, shopping malls, commercial areas, parks, and roads.
---
Bahria Town in Lahore is the most searched housing society on Google that has become the best option for investment because of the reliable owners and developers. It is known as a hub for the top Pak properties in Pakistan. Investors made a high profit through the investment in the properties of this private society. The management maintained the world-class infrastructure to enable Pakistanis to proceed in a successful lifestyle. There are elegant structures such as the Egyptian Pyramids, the Statue of Liberty, and the Eiffel Tower.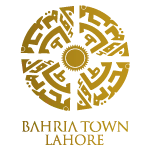 This most searched housing society on Google has become a hub for investment and residence because of the available facilities such as cinemas, restaurants, hotels, educational institutes, clinics, hospitals, and shopping malls.
PWD Rawalpindi
---
PWD is one of the most searched Pak properties in 2022 because of its magnificent commercial and residential structure. Moreover, this society is a magnificent option to get high returns on your investment. It is also better known as a commercial hub because of available famous brands to improve the shopping experience.
This is one of the most demanding housing societies in Pakistan due to its exceptional infrastructure. There are also amazing facilities for the customers within the society that has made it an ideal option for residency and business. The residents can get the benefits of available amenities such as schools, colleges, hospitals, playing grounds, parks, and commercial areas.
---
Gwadar City has been enlisted among the most searched Pak properties on Google in 2022 because of CPEC. It is the biggest real estate venture in Gwadar that has introduced the latest trendy lifestyle for people within this society. Therefore, it has become a hub for the investment of a higher ROI because of the local and overseas investors.
It is the most appealing housing society in Gwadar because of its world-class infrastructure. Therefore, this residential project ensured a high yield of profit in 2022 because of an excellent master plan for the residential and commercial areas.
Final Thoughts
---
The list of most searched Pak properties on Google in 2022 includes the top-notch residential projects that ensure the best investment opportunities for investors. Moreover, residents can also enjoy a world-class living experience. Let's own a property in these housing societies with the help of Makaan Solutions. Moreover, you can also buy properties in Capital Smart City and Lahore Smart City.
List of Most Searched Pak Properties on Google in 2022
If you want to know about List of Most Searched Pak Properties on Google in 2022 Contact Makaan Solutions. Our Sales Executive Officer will provide you with all the latest information. Starting from consultation to choosing the property, and from booking to owning your dream property. For further details, please do not hesitate to contact us with the below-given information: